Wolverine ESP - PMP With 250GB Storage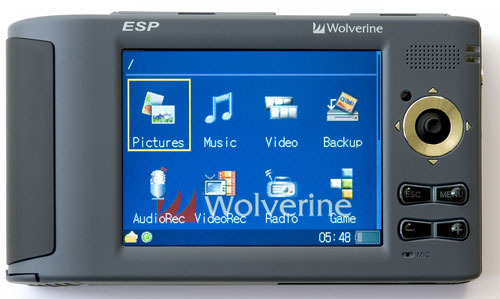 One of the problem I have with many PMP in today's market is storage capacity. Wolverine ESP is a PMP that comes with 250GB of storage, giving you a lot of space to store your videos, photos, and music.
The Wolverine ESP is equipped with a built-in FM tuner and a 7-in-1 card reader that is compatible with CF, SD, SDHC, MMC, MS, MS-Pro, and XD cards.
The video playback function supports format including MPEG-1, MPEG-4, WMV9, and Xvid. As for music formats, it will be capable of playing MP3, WMA, OGG, WAV, AAC, and CDA. Wolverine ESP 250GB is now available with price tag of $649.99.
Wolverine Photo Storage Device and PMP with Massive 250GB Capacity [via ohgizmo]