WolframAlpha Pro exits beta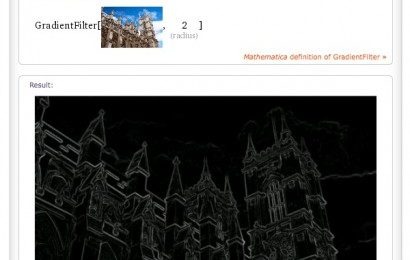 If you're a big fan of WolframAlpha, a new version has been unveiled this week called WolframAlpha Pro. We got a glimpse at the new Pro version earlier this week when a screenshot turned up. The Pro version has officially launched and according to WolframAlpha this is the biggest single step in the development since it was originally launched.
WolframAlpha boasts the new Pro version brings users fundamentally new and remarkable capabilities. The biggest difference in the Pro version and the existing version, is that the Pro version requires a subscription with pricing at $4.99 a month for normal users or $2.99 a month for students. There is a free trial subscription to let you try out and see if you like the service before subscribing.
The Pro version offers the user access to their history once logged in and allows the defining of favorites for easy access. You can also now download raw data that is behind output from WolframAlpha to a spreadsheet in formats for raw data and formatted data. The Pro version also adds support for Computable Document Format, which is format that lets people create documents that have computations. The number of new features in the Pro version are too numerous to list, suffice to say if you enjoyed the free version and use it frequently you will want to check out the free trial account of the Pro version.
[via WolframAlpha]