Wolfram Alpha extends mobile app to PCs, Ultrabooks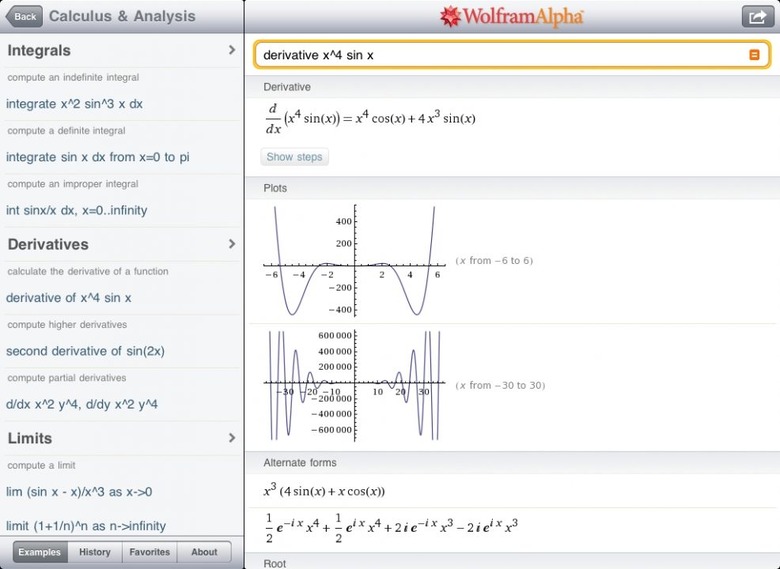 Wolfram Alpha, the instant expert knowledge and computation app for tablets and smartphones, will now be heading to PCs. The company has announced a new partnership with Intel that will bring Wolfram's mobile apps, including its leading reference app, to Ultrabooks through the Intel AppUp center.
The Wolfram Alpha app for PCs and Ultrabooks will feature an optimized full screen interface with specialized keyboard, easy resizing of results, and extended copy and paste of query results and graphics. Wolfram has a growing line of mobile apps, which it hopes to all be extended to PCs through AppUp by the end of the year.
The knowledge and computational app is often used by students and professionals for a variety of subjects. Students can enter their homework problems and get immediate answers and step-by-step explanations for math-related queries. Wolfram Alpha plans on releasing more subject-specific apps for calculus, astronomy, physics, and chemistry later this year.
The Wolfram Alpha app is available for PCs and Ultrabooks today and is available for purchase for $2.99. The app can be downloaded from the Intel AppUp marketplace.