Wolfenstein: Youngblood release date set, Buddy Pass detailed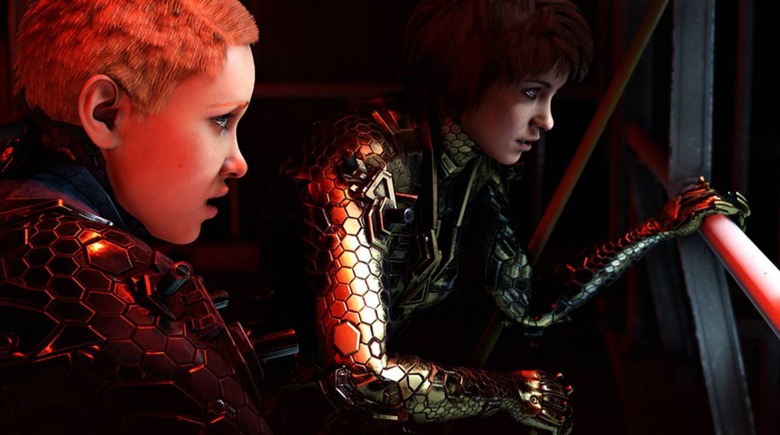 Back at E3 2018, Bethesda revealed Wolfenstein: Youngblood, the fourth entry in MachineGames' run with the series. Today, we're learning when the game will be here, and Bethesda is giving us a look at gameplay by way of a new trailer. The next Wolfenstein game will be dropping in the middle of summer, which means we don't have too much longer to wait.
Specifically, Wolfenstein: Youngblood will launch on July 26th for PC, Xbox One, PS4, and Nintendo Switch. Youngblood follows Jess and Soph Blazkowicz as they search for their father, BJ – the protagonist from the previous games – through Nazi-occupied Paris in the 1980s.
As the game follows two characters, Bethesda has decided to give it a co-op mode, which is a big move for the series. You and a friend will be able to play as Jess and Soph, but during times when you're playing alone, the daughter you're not playing as will be controlled by the AI. Bethesda said today that Youngblood will also introduce some RPG mechanics to the series, allowing players to level up and unlock new abilities.
As with most games these days, Youngblood will be offered in two different varieties: the standard edition, which runs $29.99, and the deluxe edition, which costs $10 more. Obviously, with the deluxe edition, you'll get some extra stuff like cosmetics to use in-game, but it also comes with an interesting item called the Buddy Pass. In a sense, the Buddy Pass allows you to gift the game to a friend for free so they can play with you, though of course there are some catches.
Though your friend can download Youngblood using the Buddy Pass, they can only ever play with you. If they want to play with someone else or on their own, they'll need to shell out for a full copy. Your Buddy Pass can be used multiple times, but it can only be provided to one friend at a time, meaning if you switch Buddy Pass recipients, the one who's currently using it gets locked out.
It's a clever way to bring more people to the Wolfenstein franchise and perhaps convert a few more sales. We'll see how well the Buddy Pass works out for Bethesda come July 26th, so stay tuned.