Wolfenstein II: The New Colossus Switch release date revealed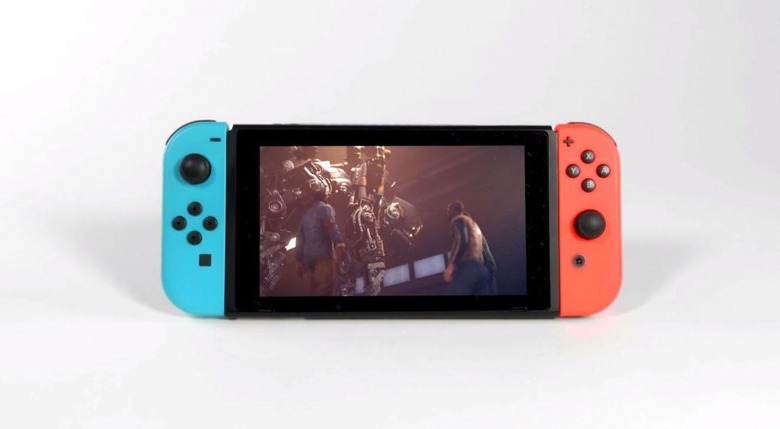 It's been quite a few months since we first discovered that Wolfenstein II: The New Colossus will make the jump to the Nintendo Switch, and today, Bethesda finally revealed when it will release. We're also getting our first look at how the Switch version of Wolfenstein II performs, so if you've been waiting for this port, you'll definitely want to have a look at that.
Today, Bethesda announced a June 29 release date for Wolfenstein II: The New Order on Nintendo Switch. That summer release date might surprise a few folks, as previously, we only had a very nebulous 2018 release window to work with. It also means we're just a couple of months out from launch, so if you've resisted picking up the game on other platforms so you can play The New Order on the Switch, you don't have much longer to wait.
Along with Bethesda's announcement came the first gameplay trailer for the Switch version of Wolfenstein II. Though we don't really get an in-depth look at gameplay, the glimpses we're afforded look pretty good. Obviously, the Switch version is going to leave something to be desired when compared against other versions on more powerful platforms, but if it's anything like the Switch version of DOOM, then the graphical compromises shouldn't be to hard to stomach.
There's good news on that front too, as porting duties on Wolfenstein II are being handled Panic Button, the same studio that brought DOOM to the Nintendo Switch. Bethesda also confirmed today that the Switch version will cost $59.99, so there aren't really any surprises there.
It's nice to see Bethesda throwing a lot of support behind the Switch. Thus far, the company has ported Skyrim, DOOM, and now Wolfenstein II over to Nintendo's latest console, but it remains to be seen if it will launch new releases on the console as well. Perhaps one day we'll see Elder Scrolls VI on the Switch? Time will (hopefully) tell, but for now, at least we have Wolfenstein II to look forward to in June.