Wolfenstein gameplay for 30 minutes: Bethesda Twitches big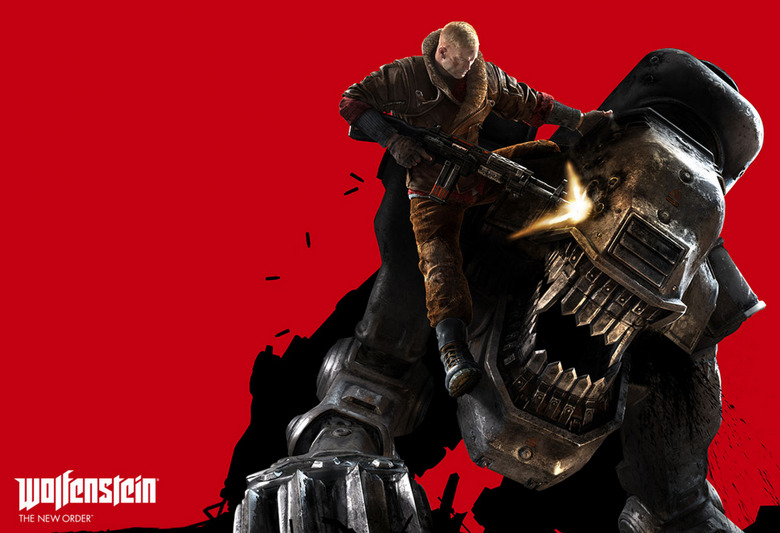 Making certain the presentation of their game is left up to their own crew, Bethesda Softworks have released a 30-minute gameplay video of Wolfenstein. This game goes by the full name Wolfenstein: The New Order, and it's only otherwise had 5-minute clips or less. This is the first full-fledged gameplay video unveiled.
This game will be released later this year in a hail of gunfire. A re-birth of the Nazi-killing original entry into the first-person-shooter genre, this game is set to bring the action to you from several platforms. This is the PC version of the game.
Don't let the "PC" tag fool you, however, as we're streaming through the current version of Twitch. This means you're only getting a low-quality bit of video – 360p in this case – while the game will be able to eventually upscale well beyond 1080p. This is only a demonstration, that is to say.
Before you watch this video, note that the game has an ESRB rating of MATURE. That means this: Blood and Gore, Intense Violence, Strong Language, Strong Sexual Content, Use of Drugs.
Hitting Xbox One, PlayStation 4, Xbox 360, PlayStation 3, and PC this May 20th, you'll find this game also allowing you access to the new DOOM Beta. This title will cost you a cool $59.99 no matter what platform you purchase it on – but there's a Pancerhund miniature waiting for you at Best Buy, if you're lucky.