Withings ScanWatch detects irregular heart rate and sleep apnea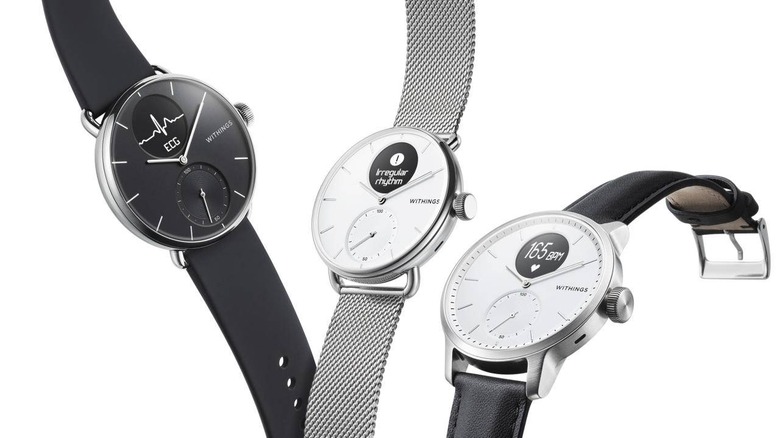 The Apple Watch's atrial fibrillation or AFib detection definitely struck a chord in the wearables market, even if it is now the center of a patent lawsuit. Apple is naturally proud of how the feature, based on numerous testimonies, has been able to save lives. It is a matter of time before other smart wearable manufacturers catch up with it and it seems that Withings is one of the first to reach that point with its new ScanWatch hybrid smartwatch. More than just AFib detection, however, it is bringing another health feature to your wrist.
Many will probably draw parallels with the Apple Watch and the Withings ScanWatch. Both use photoplethysmography (PPG) to constantly monitor a person's heart rate and, when the need arises, offers a quick 30-second ECG measurement to confirm the irregular heart rate observation. All the wearer needs to do is to touch the bezel of the watch when performing an ECG reading and then show accumulated data to professionals for proper diagnosis.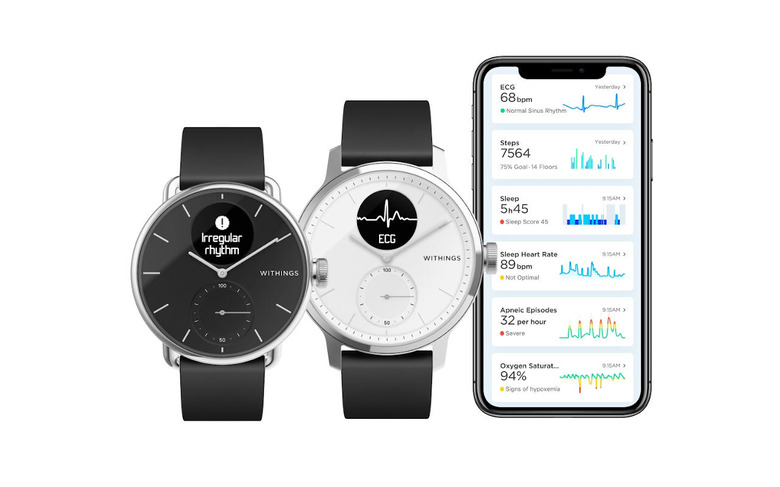 AFib is noted to be one of the hardest disorders to detect because it doesn't have visible symptoms. Another such disorder is sleep apnea and Withings is proud to call dibs on having a smartwatch that can detect it. It does so indirectly, though, using the SpO2 sensor to measure oxygen saturation levels during sleep which can then be correlated to breathing problems like sleep apnea.
If Apple Watch reports are to be considered, the AFib detection alone is already a huge deal and adding sleep apnea detection could give the Withings ScanWatch an edge over other smartwatches. Professionals would, of course, remind users to seek medical opinion rather than jumping to conclusions. These features, after all, are for detecting symptoms only, not making diagnoses.
Just like with the Apple Watch, however, the biggest thing that will stand in Withings' way is clearance for regulatory boards. When it does become available, tentatively by Q2 2020, the Withings ScanWatch will sell for $249 (38mm) and $299 (42mm).