Withings Pulse O2 brings blood oxygen monitoring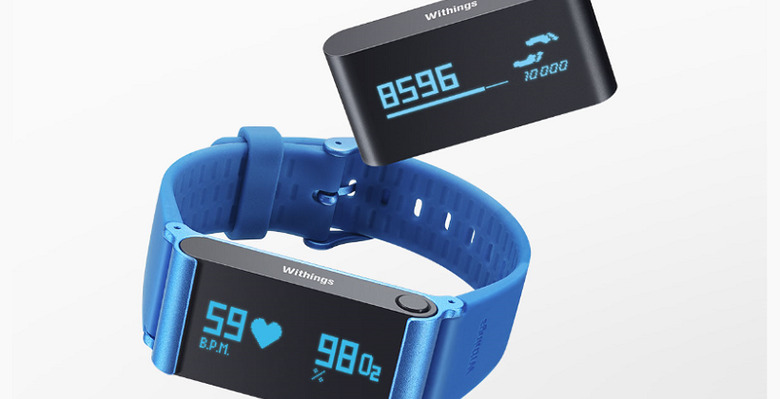 Withings has updated its Pulse wearable with a new feature: the ability to measure blood oxygen levels, something that will also be coming to the first Pulse model via a firmware update. The Pulse O2 brings with it the same design as the original model, making it an overall small update.
With the Withings Pulse O2, which is available now for about $120 USD, comes the ability to monitor the user's daily steps, as well as the distance walked over the course of the day, elevation climbed, and the amount of calories it all burned.
In addition to measuring blood oxygen levels, the Pulse O2 also monitors heart rate. As with the original version, the device can be worn on the wrist, or it can be attached to a bag or put in a pocket. For monitoring sleep, however, it has to be worn on the wrist.
The sleep function, in particular, monitors one's sleep cycle, providing information on things like sleep quality in graphs. Users will get information like hours spent in bed versus hours spent sleeping, and the time spent in light versus deep sleep.
SOURCE: Withings