With TD Bank, Regions Bank, Samsung Pay gets 75% of market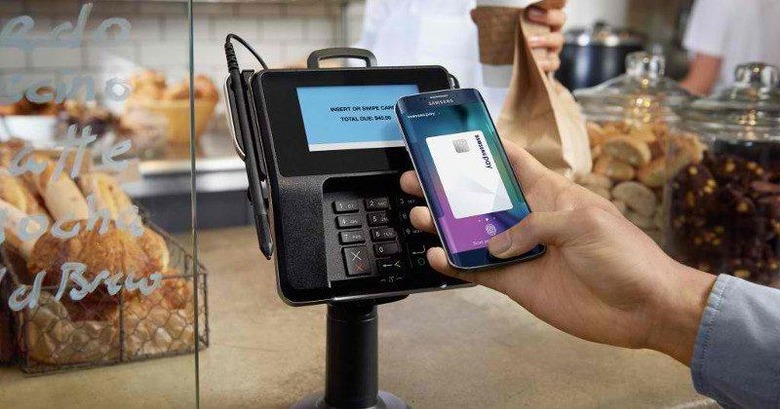 We may receive a commission on purchases made from links.
Although much of the initial hype surrounding mobile payment systems have somewhat dialed down lately, Samsung isn't pausing its aggressive push to takeover the US market. The manufacturer has just announced the addition of both TD Bank as well as Region Banks to its still growing roster of supported institutions for Samsung Pay. Now with a total of 130 banks and credit unions, Samsung boasts that it already has more than 75% of the US credit and debit card market within its grasp.
Mobile payment systems may sound magical and convenient, but adoption doesn't happen immediately, definitely not overnight. A payment system is only as good as the number of financial institutions that actually allow you to pay using NFC or other contact-free means. That does take time and is pretty much the bottleneck when it comes to the adoption of this technology in markets.
That is why Samsung is quite proud that in just a month or so, after it launched in early March, it has managed to gather that much support from banks and credit unions for Samsung Pay. Especially considering how it is in a very tight competition with Apple Pay, still seen to be the champ in the market. Perhaps it helps that Samsung Pay is almost compatible with any POS, be it the newer NFC based ones or even traditional magstrip terminals.
What could hamper Samsung Pay's adoption, however, is the manufacturer's own support in its devices. At the moment, very few of Samsung's dozens of models support Samsung Pay. In contrast, anyone who has an iPhone 6, 6 Plus, 6s, 6s Plus, and iPhone SE or even just an Apple Watch can take advantage of Apple Pay. While the number of models may look few, those practically represent majority of Apple's smartphones in the market.
Still, 75% is not small matter and does give more incentive for people to try out Samsung Pay. Presuming, of course, they have a compatible device. Currently, that list consists only of the Galaxy S6, S6 edge, S6 Active, Note 5, S6 edge+, S7, and S7 edge.
SOURCE: Samsung