Wink's control center outed, has 4.3-inch touchscreen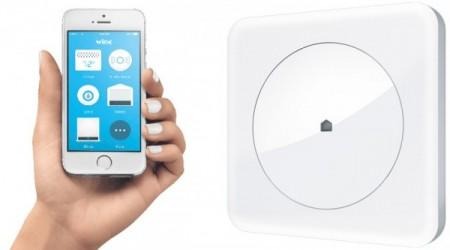 Connected home peripherals are cool, but they typically need a smartphone to control them. For those who like to leave their phone off or on a desk while at home, connected homes might not make a lot of sense. Wink, the growing connected home platform, has an incoming hub that lets you control your entire home from one panel — and it's been outed.
The device will give you a touchscreen interface to control everything in your Wink-connected home, as well as a few customizable switches. The screen will be familiar to you — at 4.3-inches, it's just like a smartphone. This screen allows you access to all your Wink products, again just like a smartphone.
The two switches can be customized to operate whatever you like. Turn on a light, set the thermostat, or flip on a whole bank of items plugged into your connected power surge. Whatever you want those switches to be, they can. Best of all, Wink doesn't make you hardwire anything, so that light upstairs can now be turned on.
The wall-mounted hub will soon have microphones and speakers, so you can use it like an intercom, as well as temperature and humidity sensors built-in.
So what will this set you back? Right around $250, if cached images of the product on amazon are correct. This one comes out on September 1, so that pricing could change before then, but it's doubtful.
Source: Zatz Not Funny