Windows' Your Groove suggests music you might like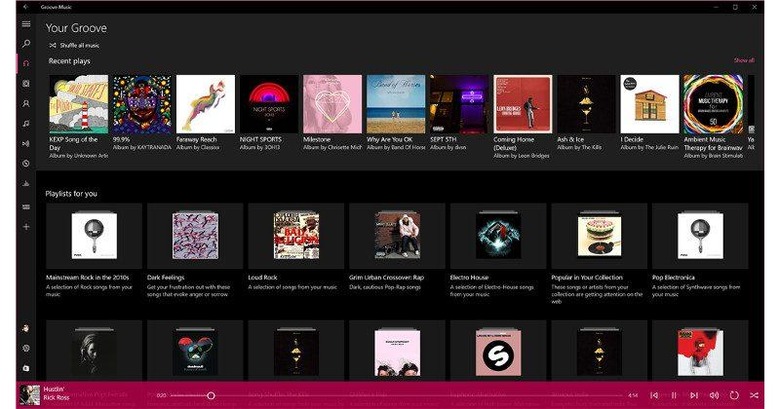 If you're not familiar with what on earth Groove, more formally Groove Music, is, you would be in good company. Put it simply, it's the new name of what was once called Xbox Music, since it wasn't available only the Xbox only anyway. If you haven't heard much about it since the renaming almost a year ago, that's because it hasn't exactly been given some major love. Microsoft is now trying to catch up by giving users what is said to be a most requested feature. Your Groove, in a nutshell, is Groove Music's own version of a recommendation system, both for tracks already in your collection as well as new, unexplored ones.
Perhaps the most interesting feature of Your Groove is the "Playlists for you", an automatically generated selection that gathers not just your most recent or most frequent played tracks and genres but also compiles suggestions based on different criteria. For example, a playlist can be created based on recent releases or artists on tour, even those near you. Or for example, theme-based selections for work, exercise, and whatnot.
As these are playlists, users can save a copy in their own local collection, which would allow them to save it for posterity or mix it up as they like. That also serves to clue in Groove Music (and Microsoft) about the types of music and playlists you prefer, which will help them refine the suggestions in the future.
As for suggesting new music, that only works if you're a Music Pass subscriber. Otherwise, Groove Music only scans and curates what you have stored in OneDrive. Microsoft suggests having 500 or more tracks for a "healthy" playlist selection.
Microsoft promises to continually show Groove some love, starting with some tweaks for the next update. Those would mostly involve tweaking the UI to make the playlists stand out from the crowd. When that update will come, however, Microsoft hasn't revealed.
SOURCE: Microsoft