Windows XP may be dead, but it's still getting patched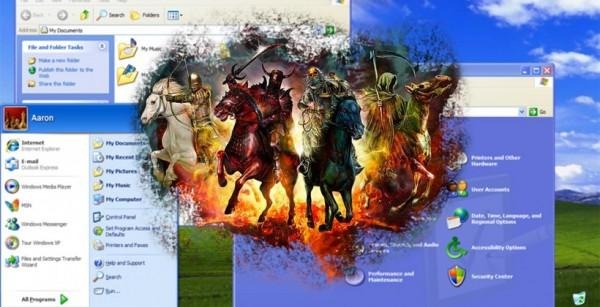 Microsoft may have walked away from Windows XP, blinking away the tears as it refuses to look back at its old OS, but some relationships are apparently too tough to quit with news of an updated patch for the deprecated platform. "Windows XP is no longer supported by Microsoft," exec Dustin C. Childs reminds us today, before going on to confirm that despite that it'll still be getting some degree of support.
It's an odd situation, certainly, but highlights the importance of the security update itself.
The zero-day exploit – so referred to because it gave admins no advanced warning – attacks a vulnerability in Internet Explorer that could allow remote users to gain control of a system and run code on it. Identified late last week, it's believed to affect a quarter of browsers, spanning IE6 through to IE11.
Life after Windows XP – Refresh, Replace, Reuse
If correctly used, the hackers could take advantage of the browser vulnerability to access the remote PC with the same credentials as the legitimate user's account.
Microsoft still suggests that Windows XP users upgrade to a more modern version – preferably Windows 8.1, unsurprisingly – but is pushing out an unexpected patch to address Security Advisory 2963983. The update should be arriving automatically, though if you have auto-updates switched off it can be installed manually.
SOURCE Microsoft