Windows XP limitations tweaked: larger touch-enabled screens allowed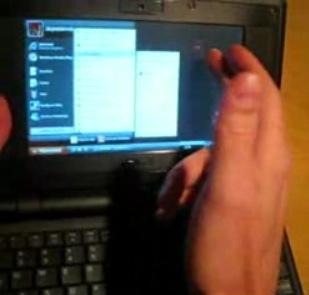 It only really took Vista to make thousands of geeks look more fondly at Windows XP, and so Microsoft's announcement that it would be maintaining the last-gen OS for use on low-power netbooks was well received.  The devil, of course, is in the details, and that's an area Microsoft excels in: one of their more confusing stipulations was that only machines with sub-10.2-inch non-touchscreen displays would be allowed to run XP.  Now, facing competition from Linux, Microsoft has experienced a blast of leniency and changed the rules on what hardware devices can have in order to qualify for XP Home.
Permissible screen size has been upped to 14.1-inches, while touchscreens are now also allowed.  Hard-drive capacity, which at first was limited to just 80GB, has been increased to 160GB.  Still in effect, however, are the caps on processor and RAM: only a single-core CPU running at up to 1GHz, and 1GB of memory, is allowed.  Low-cost desktop machines, such as the Eee Box and MSI Wind PC, will also be allowed to use XP Home.
While this opens the door for touchscreen netbooks and more flexibility for Atom-powered UMPCs and MIDs, it's notable that Microsoft is still limiting the OS choice to XP Home.  Unlike Vista, most versions of which include pen-enabling tablet functionality (such as handwriting recognition), only XP Pro Tablet Edition natively supported pen input.  Manufacturers wishing to use touchscreens will still have to source the relevant apps and GUI enhancements separately if they choose to stick with XP.