Windows tablets rose 11% in 2015 at Apple's expense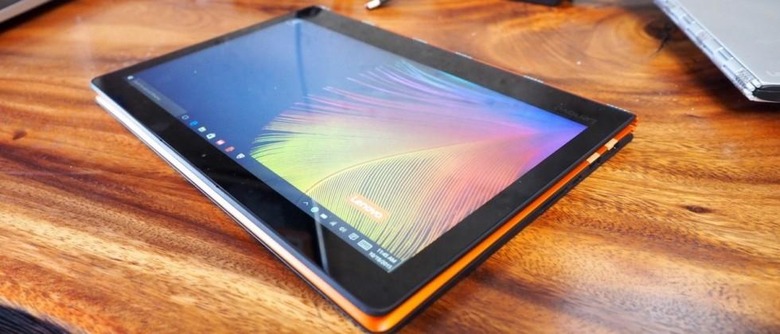 The tablet market had it hard in 2015, with shipments having sunk even further than the previous year. Almost all analysts seem to agree to that. What some of the most popular ones don't seem to see eye to eye is who among those tablet vendors actually won in the market last year, at least relatively speaking. We've seen IDC's analysis of how the large iPad Pro helped put Apple above the crowd. Strategy Analytics, however, paints a slightly different picture. Sure, Apple has the bigger numbers, but Windows tablets are the ones that actually saw the most, in fact only, growth.
That might be a shocking claim, especially for those who believe that Windows is DOA on mobile devices, even convertible tablets. But let's put it in perspective. While IDC's numbers focused on shipments by vendor, the figures provided by WMPowerUser, gleaned from Strategy Analytics, go by platforms. Here we see iOS losing as much as 22% of its share year over year. In contrast, Windows nearly doubled its size by 59%.

Windows tablets are, admittedly, a strange bunch. They are nothing new actually and have been around ever since Microsoft tried pushing Windows 8's finger friendliness. Due to that particular version's many faults, however, that side of Windows resulted in a huge flop. Windows 8.1 brought the focus back to desktops and it was really only with Windows 10 that Microsoft would again make its tablet pitch.
That said, in between those versions, Microsoft performed a miracle that is now known as the Surface tablets. Regarded as one of the best hardware moves Microsoft has made of late, these portable PCs helped put Windows back on track. It has helped spin a new convertible, 2-in-1 trend that many OEMs have since then followed or, in some cases, even copied.
Tablets are still in danger, however, but both IDC and Strategy Analytics seem to agree that 2-in-1 devices are the biggest winners in that category. Given these almost all run Windows, except for the iPad Pro, that gives Microsoft's OS some hope. That said, Apple is set to unveil a smaller iPad Air expected to have the same 2-in-1 properties as the iPad Pro, which could tip things in Apple's favor again.
VIA: WMPowerUser