Windows Spotlight could pester you to dig into Windows 10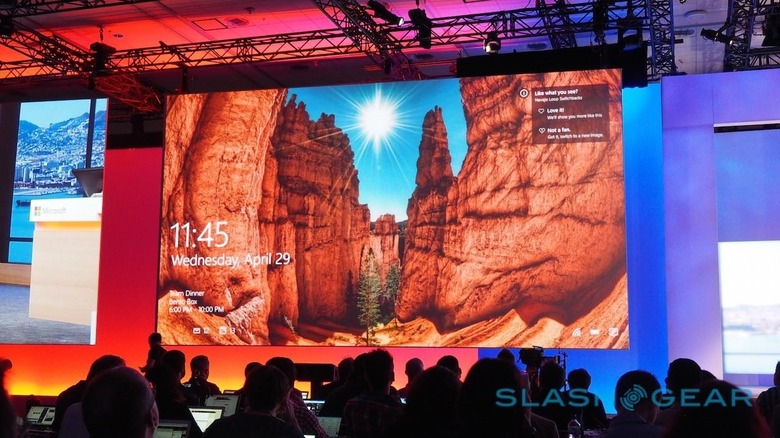 Getting users to figure out exactly what their computers, tablets, and smartphones are capable of is easier said than done, but Microsoft is hoping a more engaging lock screen will help on Windows 10. Joe Belfiore, corporate VP of Microsoft's operating systems group, introduced Windows Spotlight at BUILD 2015 today, a way for little-used features to highlight themselves, along with Cortana and even third-party applications.
Usually, the screen shows battery status, time and date, and upcoming appointments, along with a rotating wallpaper pulled through Bing.
With Windows Spotlight, however, that wallpaper will be repurposed occasionally to suggest what users might want to try out. So, if you've got a pen-enabled tablet or all-in-one, but you don't use the feature, Windows 10 might flag up an art app.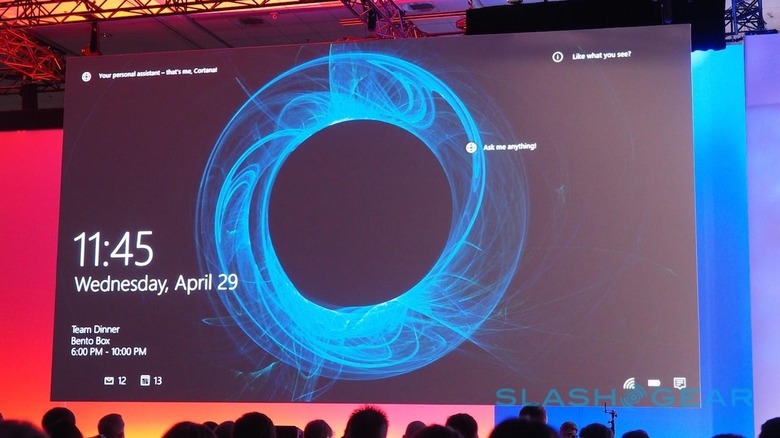 Similarly, if you've not used Cortana, then the digital virtual assistant might show up on the lock screen, complete with a preview of some of the features offered.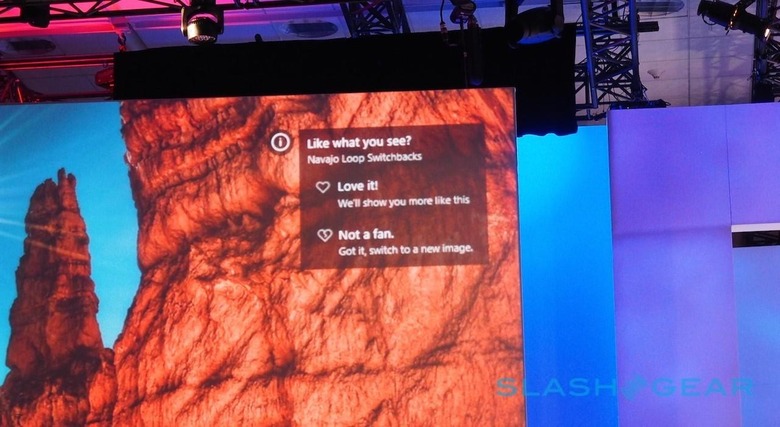 Windows Spotlight will be an optional feature, and there'll also be feedback tools integrated into the screen to either prompt more such suggestions, or less.