Windows RT finally gets its Windows 10 Start Menu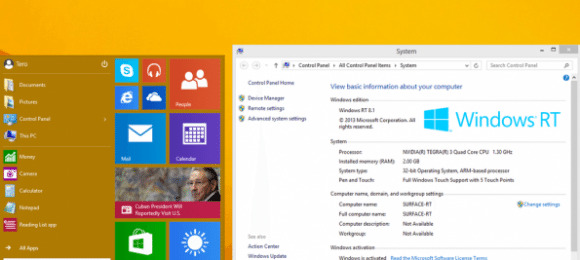 This is it! The Windows RT update you have been waiting for. Or not. It is probably a bittertsweet, maybe more bitter than sweet, moment for the few Windows RT users out there on a Surface RT or Surface 2 tablet. The promised update to the OS is finally here, bringing along with it some of the update design of Windows 10, particularly the Start Menu. However, it is also formally the last major update it will receive, the long overdue proverbial nail on Windows RT's coffin.Microsoft already made it clear that Windows RT was at its end, but not before one last update that would be its last hurrah. The much maligned Microsoft OS won't be getting Windows 10, that's for sure, but it will have at least a small taste, barely a nibble, of it through a new Start Menu that does look like Windows 10's.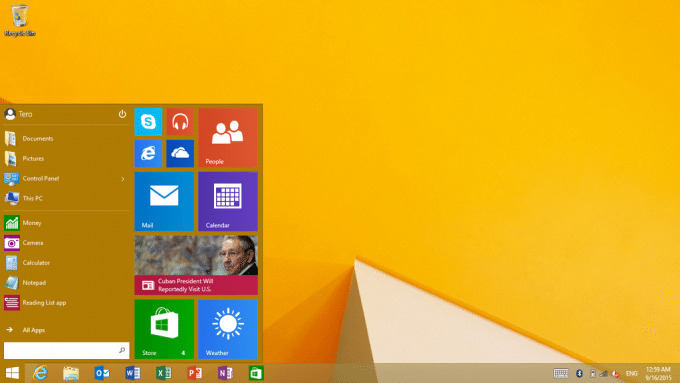 Looks can be deceiving, however, as that is really the only thing that Windows 10 and Windows RT versions will have in common. While users will indeed be able to put tiles in the menu and use the Start Menu instead of the Start Screen by default, it won't match the functionality available on Windows 10. Microsoft explains it as a hard and fixed technical limitation, as the Windows 10 version relies on API and features that are available only on Windows 10, which Windows RT is never going to have.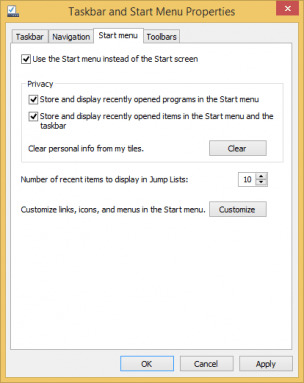 As to what else Windows RT 8.1 Update 3 holds for users, Microsoft isn't saying yet, thogh details will likely come out once the update has fully rolled out to everyone. It would be surprising if there will be new major features here, considering Windows RT is at its dying breath. But who knows? Maybe Microsoft might give a big farewell to the OS that probably should never have been.