Windows Phone update leak tips notification center and more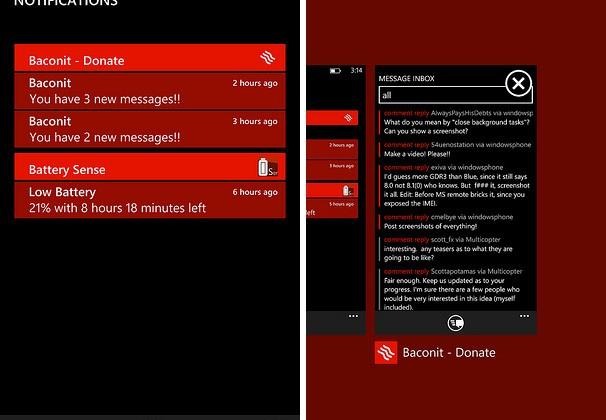 Windows Phone looks in line for a UI refresh, including a redesigned notifications center, if a clutch of screenshots supposedly inadvertently leaked can be believed. The images, culled according to a Reddit user from a Nokia Lumia 920 bought on eBay, apparently show a version of Windows Phone dated May 9, and could well be a misplaced test unit that had been used to put a pre-launch OS build through its paces.
Perhaps the most interesting change is to how Windows Phone handles notifications, something Microsoft itself previously conceded was left somewhat half-baked. As on Android and iOS, the notifications pane apparently supports multiple sections – split by app – with multiple notifications in each section permitted.
That would be a welcome change, since Windows Phone's current system of pop-up alerts and Live Tile animations lacks comprehensiveness for power-users getting significant numbers of notifications.
Meanwhile, there's a new multitasking system evident as well, with the new ability to close apps from the multitasking view. A floating "X" icon seems to suggest apps can be manually shut down with a tap, similar to how iOS multitasking operates.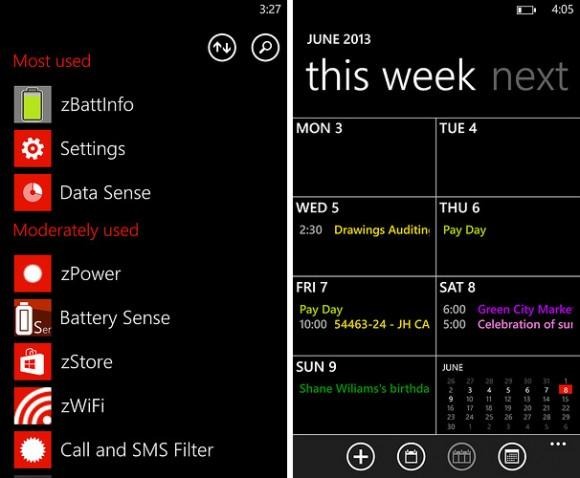 In the calendar, there's a new weekly view for appointments, while the app list has also been tweaked. It's apparently possible to order software according to frequency of use, with titles organized by "most used", "moderately used", etc.
As for one of Nokia's own apps, a version of Here Drive, that mentions "beta BLUE" in the software name, potentially a reference to the upcoming Windows Phone Blue update believed to be in the pipeline. Whether these features are indeed part of "Blue", or if they'll make it – in this form – to the eventual new OS version, remains to be seen.
VIA: The Verge