Windows Phone LTE and dual-core models in pipeline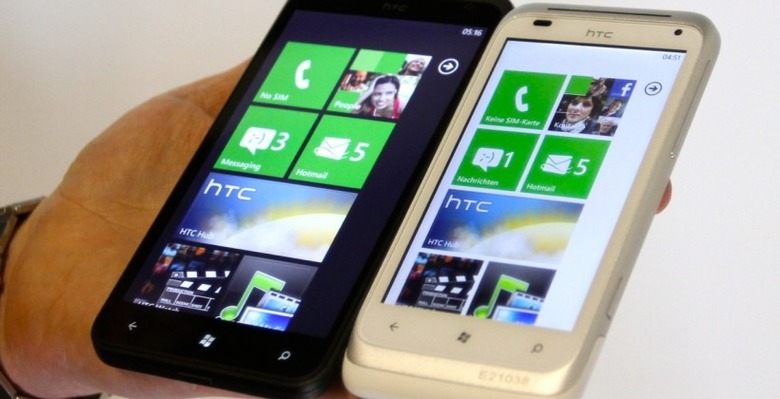 Windows Phone handsets running dual-core processors and packing 4G LTE are in the pipeline, Microsoft's smartphone chief has confirmed, but none will arrive until software, chipsets and batteries are up to the challenge. Currently the Windows Phone platform isn't set up to capitalize on multi-core chipsets, Andy Lees told AllThingsD, while Microsoft and its partners took a conscious decision to hold off on 4G until the power/performance balance was addressed. Until then, though, Lees is confident that even single-core devices can hold their own against rival dual-cores.
"[New Mango devices are] all single core, but I suspect that they will be faster in usage than any dual-core phone that you put against it, and that's the point" Lees insisted. Currently dual-core processors are common among Android handsets, while Apple's recently announced iPhone 4S is the first smartphone from the company to pack a multi-core chip.
As for 4G, "the first LTE phones were big and big [users] of the battery," Lees points out, "and I think it's possible to do it in a way that is far more efficient, and that's what we will be doing." The exec declined to say whether the first LTE Windows Phones could be expected this year or next.
Finally, despite the long gap in-between Windows Phone's initial release in October 2010 and Mango's arrival now, Lees believes the software momentum will be faster from now on. Microsoft is unsurprisingly working on the next major release, with the possibility of a minor update in-between. "If your pace is too short, then the magnitude of what you can deliver gets limited because of the time it takes to do all of the testing required to ship at very, very high quality" Lees cautions. "Having said that, what you don't want to do is just have huge, great long release times where you're out of the market."