Windows Phone Bing Fitness, Food, and Travel apps launch with PC sync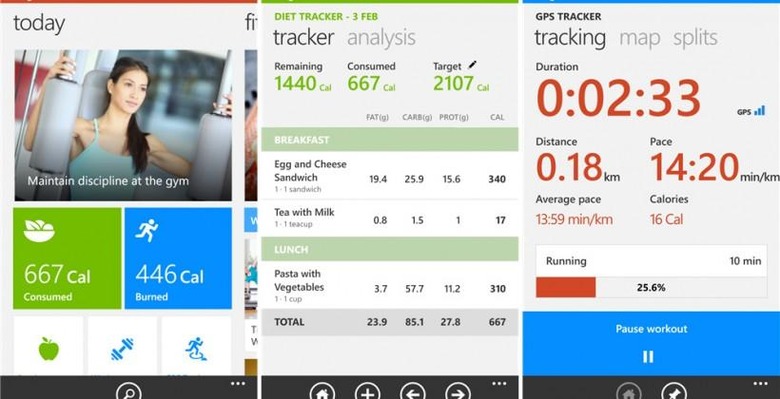 Microsoft has pushed out a clutch of new and updated Bing apps for Windows Phone, including Bing Health & Fitness to track activities, diet, and medical information, and make suggestions as to how users can be healthier. The new smartphone software – which also includes Bing Food & Drink, and Bing Travel – aims to fill in some of the software gaps in Windows Phone, in addition to updating Bing Finance, Bing Sport, and Bing News, and adding cross-platform sync between Windows Phone and Windows 8.
Bing Health & Fitness is split into three sections – Diet Tracker, Cardio Tracker, and GPS Tracker – which can be used to log meals, what cardio exercise you do, and track where you've run and for how long. Microsoft says over 200,000 foods are available in its database, and all three sections push out regular reports of progress.
The app also shares run data across Windows 8 PCs and tablets, and Windows Phone, to make sure all are up to date with your latest performance. Microsoft includes around 1,000 exercises, including yoga and Pilates, and a symptom checker for the hypochondriac whose first thought on encountering a symptom is to check the worst-case scenario online.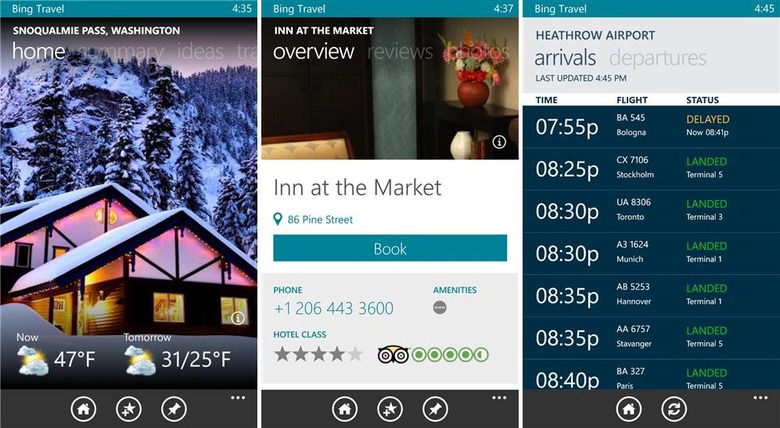 As for Bing Travel, that allows upcoming flights to be pinned – complete with terminal and arrival information – to a homescreen tile, for destinations to be researched and hotels booked, and photos from other travelers and professionals to be reviewed so you know what to expect.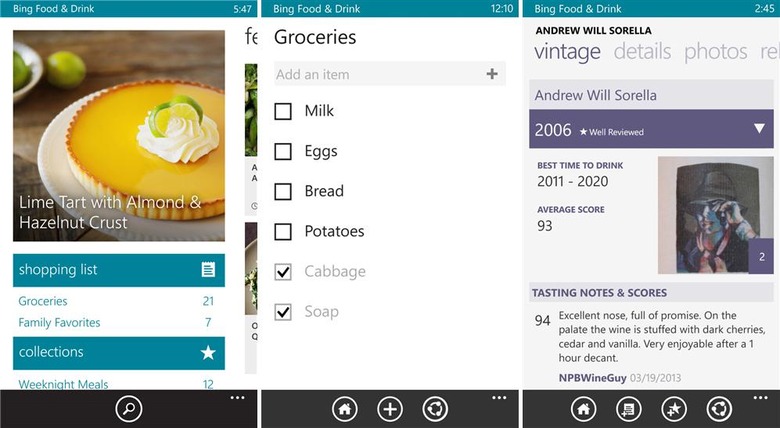 Bing Food & Drink works as a companion to the Food & Drink app on Windows 8 PCs and tablets, pulling in recipes from a combined database of over 600,000, along with the ability to build multiple shopping lists that are synchronized between devices. It also supports wine pairing guidance and cocktail recipes.
The app updates, meanwhile, add things like real-time financial news and homescreen tiles to Bing Finance, live event coverage and player stats in Bing Sports, and new sources added to Bing News. The latter also now supports article sharing over SMS, email, or social network.