Windows Phone a hit among featurephone upgraders for 5.6% US share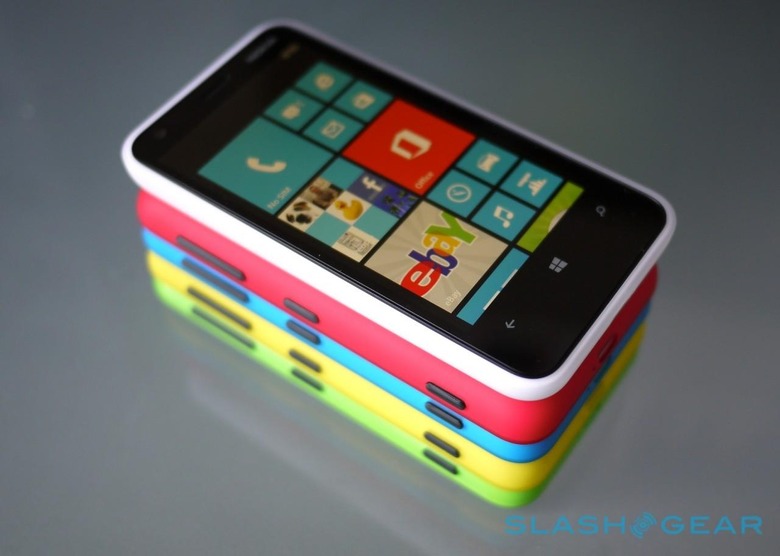 Windows Phone continues to sweep up featurephone upgraders, cementing its third-place position in the US smartphone market according to new research. Microsoft's platform rose year-on-year by 1.8-percent by the end of the three month period finishing April 2013, though its overall market share didn't shift quarter-on-quarter; however, the OS proved particularly popular for those upgrading to their first smartphone.
In fact, 42-percent of new Windows Phone users came to the platform having previously used a featurephone, according to Kantar Worldpanel ComTech's market research. That's versus 31-percent who jumped from a featurephone to an iPhone in the same period.
Windows Phone has always had strengths in the first-time-upgraders segment, not least because of the straightforward Metro-style interface Microsoft developed. However, while between 2011 and 2012 Microsoft's biggest gains were in customers 50-64, in the past year that's also shifted to those aged 25-34.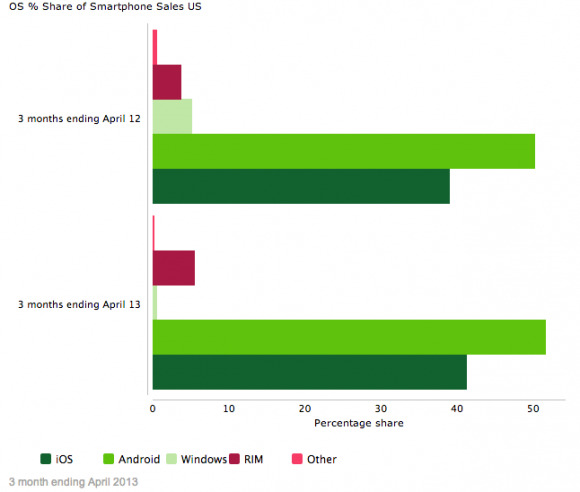 Nonetheless, for all Microsoft's incremental gains, it still lags far behind Android and iOS. Google's platform has the biggest share, with 51.7-percent giving it control over more than half of the US smartphone market according to Kantar's numbers. iOS is in second place with 41.4-percent; both are growing, but iOS is growing slightly faster, up 2.3-percent versus Android's 1.4-percent rise.
The loser is predominantly BlackBerry, which has seen its market share in the US slip from 5.6-percent to 3.8-percent. Other platforms have halved in prevalence, from 0.6-percent to 0.3-percent.
Unsurprisingly, it's Nokia's Lumia range that gets the credit for predominantly driving Windows Phone demand. The company announced rising sales of handsets in its April quarterly results, though that wasn't enough to avoid a $196m loss.