Windows Phone 8 gets Live Apps for lock screen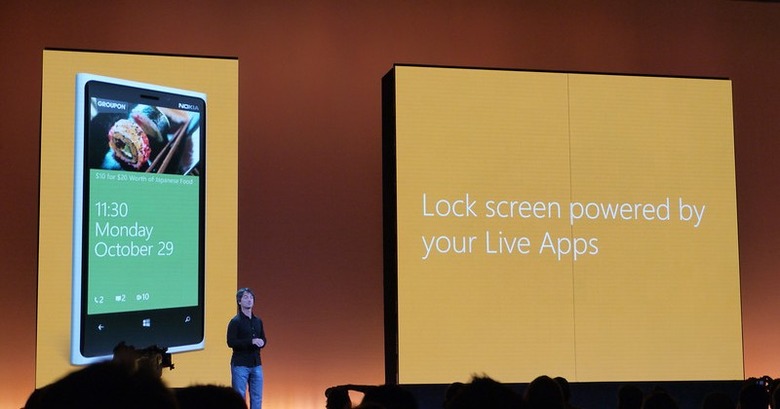 This week Microsoft has introduced an update to Windows Phone 8 with a brand new set of features for their lock screen – starting with Live Apps. This update brings on a feature similar to what we're seeing with Windows 8, the desktop system being released here right at the same time as Windows Phone 8. Here with Live Apps comes a unique version of Facebook, made specifically for the Windows Phone 8 environment – personalization for your everyday first look at the smart mobile world.
This update also brings Windows Phone 8 into a new age for a collection of applications including Angry Birds Roost, Words with Friends, Chase, Twitter, and Skype. The Windows 8 version of Skype is made with a new architecture – so too is the Windows Phone 8 edition. With Microsoft owning the bulk of Skype, you've got features that don't appear on any other operating system.
Skype is one example of an app that doesn't run in the background – it's on all the time, but doesn't drain your battery like a normal app would. True also is the set of apps that appear at your lockscreen. Temple Run is also coming to the Windows Phone 8 environment, as is the Star Wars version of Angry Birds.
Stay tuned to SlashGear for more Windows Phone 8 action all day long as we stay on the Microsoft event right here in our Microsoft portal!