Windows Phone 7 trial apps detailed: better than iPhone & Android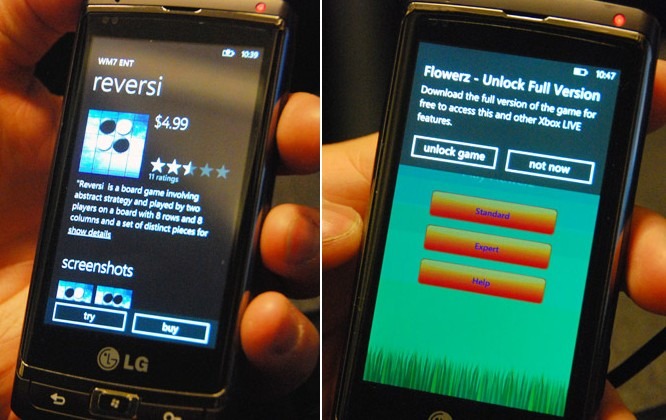 Microsoft have been showing off their streamlined try-before-you-buy functionality in Windows Phone 7, and at first glance this is a far slicker system than what's out there on the iPhone, Android or other platforms.  Rather than developers producing two versions of their apps, free and paid, the new trial API will allow for in-app upgrades.  istartedsomething has screenshots of the new UI.
As for what the trial versions will include, Microsoft is being admirably flexible on that, too.  The API allows for everything from time-limited access to full applications through to cut-down or ad-supported trials with partial features.  If the user is happy they can instantly unlock the software by paying in-app, without having to re-download a second version or jump out into the Windows Marketplace.
Currently the licensing system API documentation is pretty sparse, but that should change as developers and Microsoft get to grips with it.  This could be a significant advantage for Windows Phone 7 users, developers and the carriers offering the handsets: after all, a single download makes for reduced network use.