Windows Phone 7 Series Marketplace Showcased, Detailed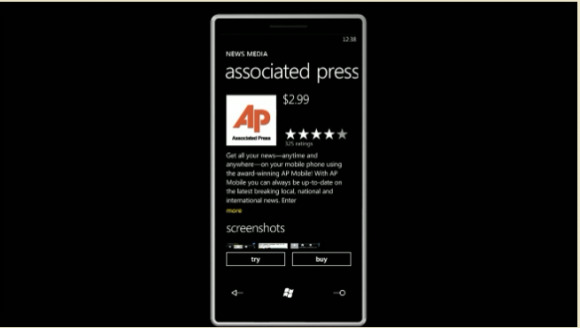 Despite the fact that the Windows Phone 7 Series has a bold new User Interface, and a brand new mobile Operating System outlook from the Redmond-based company, the big question on everyone's mind is whether or not the platform will have an App Store competitor. Thanks to MIX10, we can finally say with absolute certainty that that's exactly what Microsoft has planned, as they've officially named the Windows Phone Marketplace as the successor to the Windows Marketplace for Mobile.
The Marketplace is being billed as the perfect place for you to find whatever it is you're looking for. Whether to find a game, or to find something to spice up the life of your phone, the Marketplace will have it. It says that it's a "smarter way" to find your apps, games, and music for your phone, thanks to the panoramic view that Windows Phone 7 Series is highlighting. You can also find featured items of the day.
There's also the ability to read reviews of the applications you want, as well as "try before you buy," which is created by the developers. They can choose how long an application can be tested, before the customer is optioned to buy it. There wasn't any mention of a refund policy though. You cana input your own reviews, and base your decision on app ratings. All easy enough by the touch of your finger.
Discuss Windows Phone 7 Series at Windows Phone Forums!