Windows Phone 7 App Marketplace Growing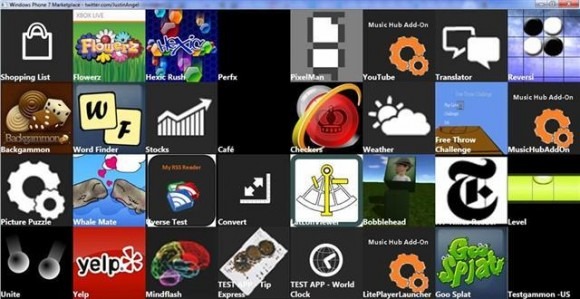 Microsoft says that its Windows Phone App marketplace is growing, and that it is adding 100 new apps a day. Microsoft's selection of apps, at 9,000, is still tiny compared to Apple's or Android's. Apple, for example, has over 350,000 apps, and there are more than 100,000 apps in the Android marketplace. But according to the Windows Phone Developer blog, there are 32,000 registered developers working on apps right now.
Microsoft also changed some policies recently, raising the number of app certifications – a type of approval – it will do at no cost to builders of free apps, from five free certifications to 100. The company is encouraging developers to build trial versions of their apps. "Trials result in higher sales. Nearly 1 out of 10 trial apps downloaded convert to a purchase and generate 10 times more revenue, on average, than paid apps that don't include trial functionality," wrote Todd Brix senior director of Windows Phone Marketplace. But according to commenters on the Windows Phone Developer Blog, there is a bug that prevents trial apps from being updated.
Brix also stated "The Windows Phone Developer Tools have now been downloaded more than one million times, and we recently announced an update to let developers take advantage of OS updates such as the addition of copy and paste functionality."
We will continue to monitor the progress of Microsoft's App Marketplace and Windows Phone 7 as it faces an uphill battle competing against Apple and Android.
[via ComputerWorld]