Windows Phone 7.8 Start Screen shown off on video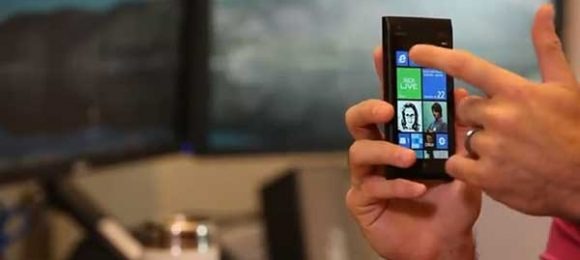 Microsoft's Windows Phone operating system may not be the most popular on the market, but the software giant is constantly tweaking things to make the smartphone operating system better. A new version of Windows Phone is being worked on right now, and version 7.8 will bring a new start screen that looks interesting. The video here is from Microsoft's Ben Rudolph and shows a Nokia Lumia 900 running Windows Phone 7.8.
Rudolph notes that this is a "VERY early" build of Windows Phone 7.8. The implication is that some features of the screen or perhaps the layout could change. The Start Screen has all the tiles we're used to seeing on Windows Phone, and each tile can be resized between small, medium, or large as the user sees fit.
Users can resize any of the tiles on the screen, including the tiles that lead the main functions of the phone such as making phone calls. If you want to see more of what the new Start Screen will be like when the latest version of the operating system is available, check out the video below. Rudolph also mentions that there are new apps coming for Windows Phone users soon, including the arrival of Audible, Words with Friends, and Draw Something.