Windows Mobile users can now text from their PC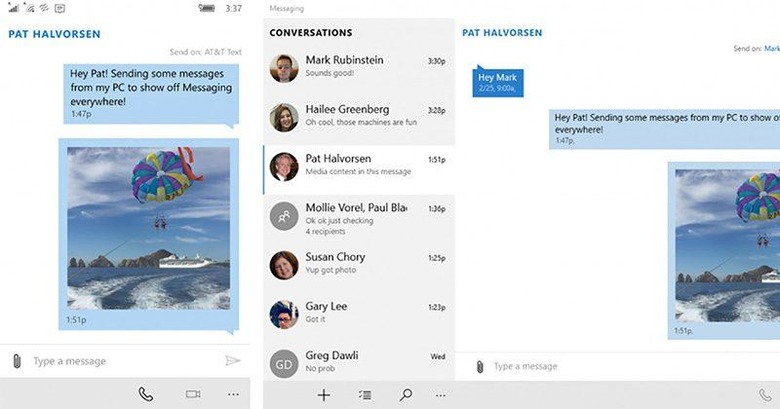 I spend a majority of my day sitting in front of a computer for work. I tend to get pretty focused, but multitasking is a natural part of my job. As long as everything I'm doing is on the computer, I can keep going pretty steadily, without skipping a beat. However, every time I get a text message that I need to respond to, it stops me dead in my tracks. One solution is to just keep my phone on silent, but Microsoft has another idea that they're wanting to implement into Windows 10.
If you've ever wished that you could just leave your phone in your pocket, and reply to text messages on your PC, then you might just get your wish. A new feature that has shown up in the latest Windows 10 Mobile Insider Preview is called "Messaging Everywhere" and allows you to receive and respond to text messages from your PC.
There are obviously a couple of major catches with this feature. First, you will need to have a device that supports the Windows 10 Mobile Insider Preview. This means you'll need something like a Lumia 650, or 950. If you happen to have one of these, then you're in luck. You'll just need to download an install the preview, and then activate the feature from your phone. You can find it in Settings, under Messaging everywhere (BETA).
You'll then be able to turn on "Send text on all my Windows devices." This will then let you connect your Windows 10 PC to your phone, and start sending and receiving all of your texts there. If you're like me, and you're already used to having a few chat windows open while you work, this would be a nice update. Of course, Microsoft hasn't exactly been giving people a lot of reasons to switch to a Windows 10 phone, so this feature isn't going to help out the majority of smartphone users.
Source: Microsoft