Windows Mobile 6.5 spotted running on Exeda smartphone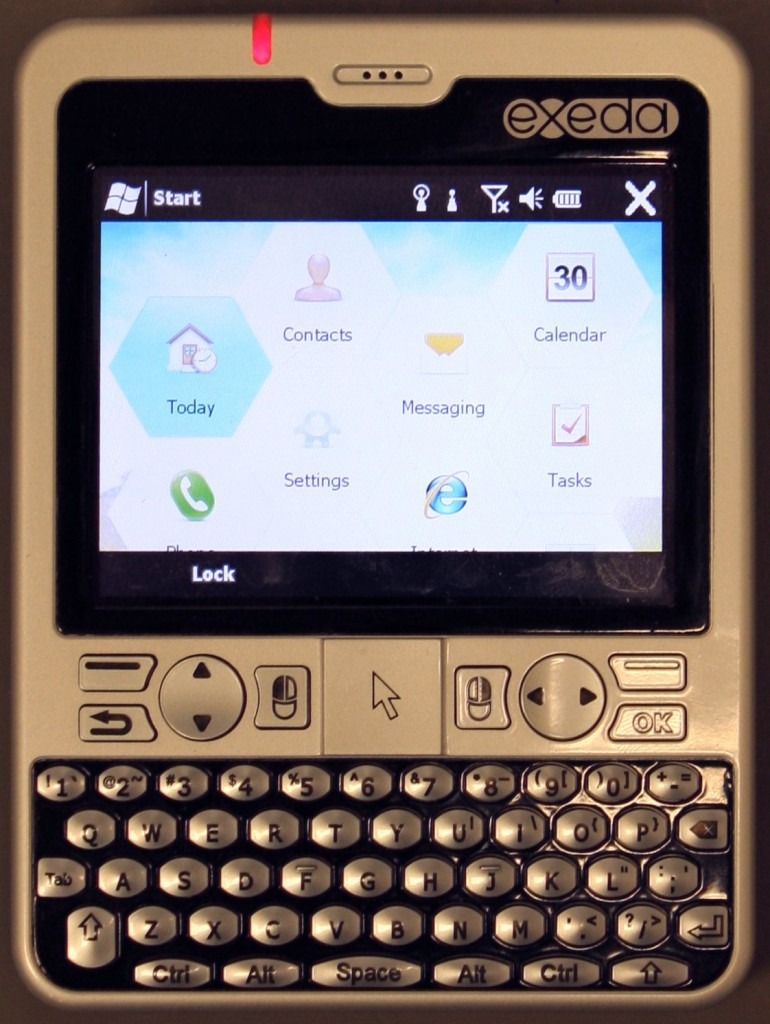 It's unlikely to win them many friends at Redmond, but Exeda have released photos of their business-centric smartphone running Windows Mobile 6.5 Alpha.  The early release of the OS – which is slated to be officially announced at Mobile World Congress next month – does seem to confirm one of the much-rumored new features, that is the scrolling honeycomb hexagonal interface.  According to the latest rumors, the new GUI will automatically sort frequently used apps to the top of the page. 
In the second screenshot, the wallpaper can be seen extending both up, to show behind the status bar, and down, to show behind the softkeys; in Windows Mobile 6.1 (and previous versions) it would be limited to the central portion of the display.  Both photos show that the close button (the 'X' in the top-right corner) has grown, so as to be more finger-friendly.
The Exeda smartphone itself is a large, full-QWERTY device using either GSM/GPRS, UMTS or CDMA networks, with WiFi b/g, Bluetooth and wired ethernet.  It has two USB 2.0 ports, including host support, and a 3.5-inch VGA outdoor-viewable touchscreen.  In the center of the main button panel there's a small Synaptics trackpad, while on the back there's a 2-megapixel camera with flash.  OS support is listed as Windows Mobile, Windows CE, Android and Angstrom Linux.
[via wmpoweruser]