Windows Mobile 10 to displace overdue 8.1 GDR2 update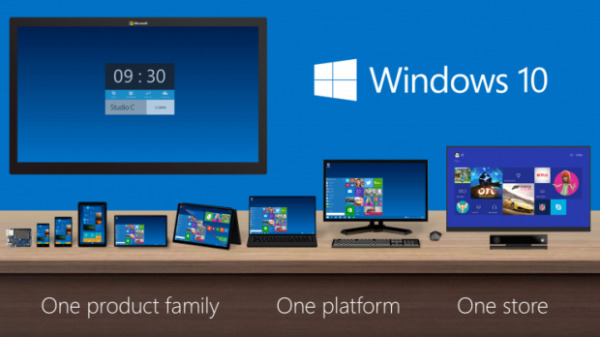 At Microsoft, it will not only be the stars that will be aligning soon, their version numbers will converge as well. At its anticipated January 21st event, the tech giant is expected to not only reveal the consumer preview of Windows 10, it will also disclose details of its mobile counterpart, the aptly named Windows Mobile 10. This latest version represents a slight rebranding of the mobile platform (from Windows Phone) as well as a skip in versions, from the Windows Phone 8.1 GDR2 expected back in October to number 10.
This latest rumor would probably explain why some features like Cortana came with the GDR1 (Global Distribution Release 1) update that was rolled out early December. It would also explain why GDR2 is so late. Instead of peppering the Windows Phone crowd with bits and pieces of updates left and right, Microsoft has seemingly decided to split the difference between Windows Phone 8.1 GDR1 and the upcoming Windows Mobile 10.
This also makes that upcoming update a bit more mysterious, if not exciting for Windows Phone/Mobile fans. GDR2 was rumored to bring new hardware and UI features, like support for 2K resolutions and Snapdragon 805, which could hint that a new high-end Windows phone with such specs might be on the way. But equally interesting is what Microsoft has planned in terms of user interface and experience. Windows 10 will be a somewhat big change on desktop and tablets, with all the Threshold features in line. It will be interesting to see if Microsoft has anything big in that area for its mobile incarnation, or if Windows Mobile 10 will actually just be Windows Phone 8.1 GDR2 with just a different name slapped on.
That said, although Microsoft did skip on the GDR2 release, it hasn't really been idle with the existing 8.1 line. Also last December, Microsoft released the Lumia Denim update that brought a lot of changes like a new and improved Lumia Camera app as well as Live folders. Lumia Denim, however, has not yet made its way to all promised devices, so it could make for a stopgap update while users wait for Windows Mobile 10 later this year.
VIA: Nokiapoweruser