Windows Embedded Compact 7 released for content-consumption tablets & more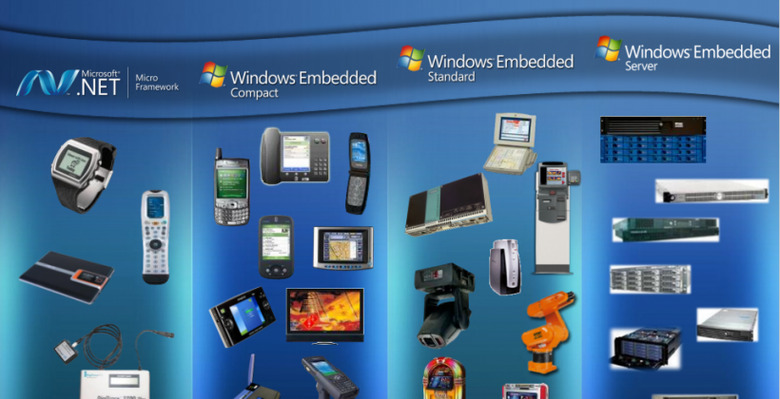 Microsoft's ARM-compatible version of Windows has been released, Windows Embedded Compact 7, intended for tablets, phones, medical devices, industrial systems and retail appliances. The new OS – which went up for download on February 28 – uses a new version of Internet Explorer 7 which borrows "performance updates" from IE8, Flash 10.1 support, Silverlight for Embedded support and the flexibility for OEMs to develop their own unique UIs on top of the underlying platform.
Those UI changes are expected to be coded in Silverlight, using XAML and C++, and allowing OEMs to ditch the traditional "Windows chrome". That might be useful on tablets and phones – which Microsoft expects to be used more for content-consumption than full Windows 7 based slates – but is more likely to be applicable in industrial appliances where the full Windows interface might be counter-productive.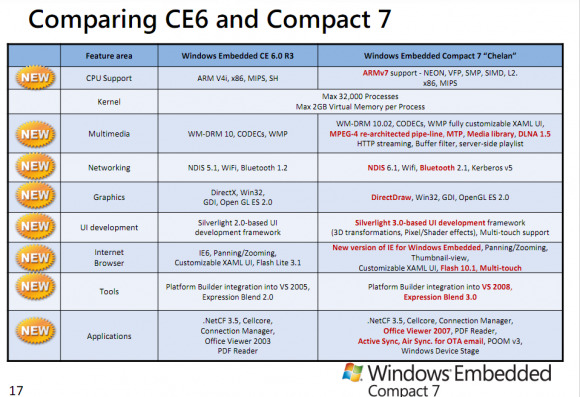 New developer and designer tools
New technology for creating user interfaces
New SMP (symmetric multiprocessing) support for x86 & ARM, MIPS
New multimedia player, with customizable UI
New version of Internet Explorer (which is based on IE 7 with some "performance updates" from IE 8)
Flash 10.1 support (which requires an Adobe license by OEMs who want to include that feature)
Silverlight for Embedded support
Improved Connectivity to PCs, servers (NDIS 6.1 support)