Windows Cloud OS to get official launch in a month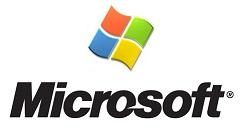 Microsoft are poised to release a new internet-based OS, tentatively called Windows Cloud, which will be separate from the company's next-gen desktop OS Windows 7 and offer online access to things like Office.  The system, which will be announced next month, is being described as "software plus services": the core applications in Microsoft's catalog with the added bonus of web-based functionality.
The project was announced by CEO Steve Ballmer at a Microsoft-sponsored conference in London today.  He declined to go into too much detail, claiming it would leave the company with "no drum-roll announcement in a month", but did take a moment to critique Google's current offering of web-based software:
"We want software more powerful than software that runs in a browser" Steve Ballmer, CEO, Microsoft
Windows Cloud could be seen as a consumer version of Microsoft's existing corporate online systems, including SharePoint and Exchange.  The initial version will allow for "light editing" of Office documents when away from the user's home computer.