Windows 8 teased with 80-inch "every screen" device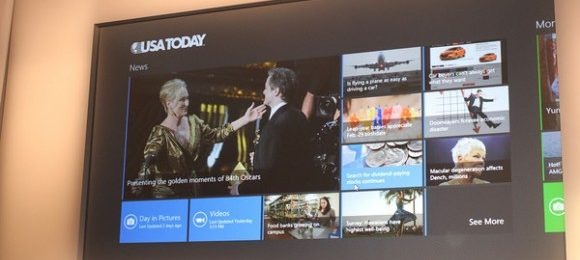 This week Microsoft Vice President Frank Shaw has described a future in which the 80-inch Windows 8 machine Steve Ballmer has in his office is a normal situation. This beast of a device was revealed by Shaw in a talk with Wired in which he also noted that this device was one of a vast array of machines that Windows 8 was being aimed at.
Suggesting that this device was a SHARP machine similar to what was shown earlier this year at CES 2012, Shaw responded that Balmer's device was made by "a different company, but [still] running Windows 8." Shaw continued: "It's his whiteboard, his email machine, and it's a device we're going to sell." Interestingly enough, it appears that not only has Ballmer stopped using his "email machine," as it were, he's gotten rid of his phone as well. We must assume this means his landline phone, not his Nokia Lumia 900, of course – but who knows!
"Steve Ballmer has an 80-inch Windows 8 tablet in his office. He's got rid of his phone, he's got rid of his note paper. It's touch-enabled and it's hung on his wall." – Shaw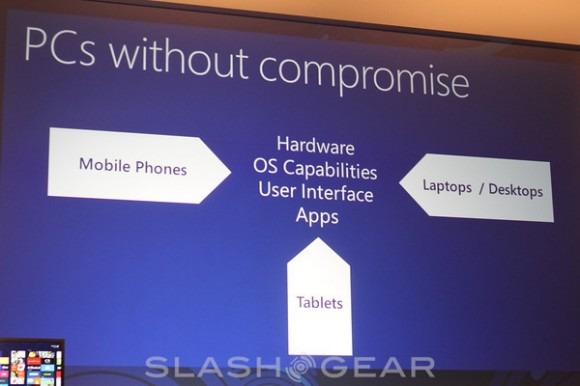 Shaw went on to describe how the screen described here was hung on a wall and wasn't necessarily going to be sold by Microsoft as-is. In fact, as with some of the other outlandish devices seen running Windows 8 thus far, it appears that this screen is "not a consumer thing now, but we know historically that's how all things start." Shaw continued by noting how the future looks according to Microsoft:
"Every screen should be touch, every screen should be a computer and should be able to see out as well as see in. That is the way the world is heading [and] those screens are going to be big, small, wall-sized and desk-sized." – Shaw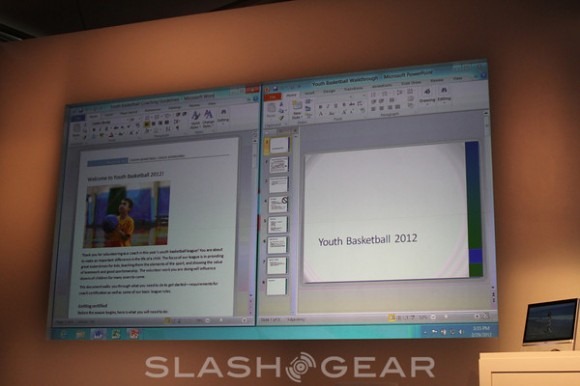 Check our timeline below and seek [the truth about Windows 8] all the way back to our consumer preview seen at this year's Mobile World Congress. Then get pumped up about the full release of Microsoft's Windows 8 full consumer release this summer as well!