Windows 8 Start Menu app sells "tens of thousands" for $5 a pop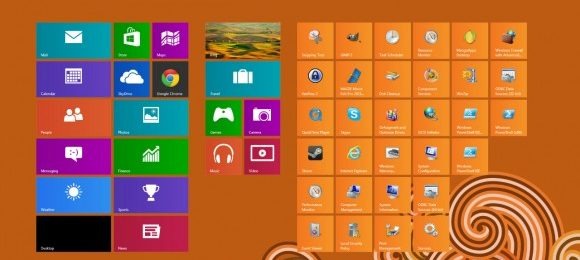 Those of you looking for a more traditional approach to Windows with your newly downloaded operating system upgrade to Windows 8 will be glad to find no lack of appreciation from app developers on your side of the argument. One of these – perhaps the most popular app in this odd category thus far – goes by the name of Start8. This app will allow you to bypass the Windows 8 touchscreen-friendly start screen with the traditional Windows Start Menu interface for just $5 USD – and they've sold "tens of thousands" of copies of their simple application already.
This app will bring the same Star Menu interface you've gotten used to on Windows 7 and comes in two different versions, the "free trial" version also having been downloaded tens of thousands of times, so says Kris Kwilas, Stardock's vice president of technology. Stardock is the group that developed Start8 and suddenly a voice for conservatism in the software universe.
"We were having some success with word of mouth before the Windows 8 release, and since the release, the floodgates have been opened, and the demand is surprising even us. It tells me that early adopters of Windows 8 feel there's something missing — a comfort factor for how they want to use their PCs, vs how Microsoft has decided for them how they should use their computers." – Kwilas.
This sentiment is not new – Microsoft was plagued with nay-sayers since the moment they first showed off their Windows 8 panels to the world. Touchscreen interfaces were made a priority while the standard for computing today – clicking with a mouse or a touchpad – was slightly degraded. It's perhaps because of this most of all that Microsoft is finding slightly less-than-desirable sales numbers at the outset with Windows 8.
Have a peek at the timeline below to see other recent reports on how Windows 8 is faring in the global computing market. Let us know if you're one of those "early adopters" excited about where Windows 8 is and where its going – and don't forget to say why you think Microsoft isn't doing as well as they thought they might!
[via USA Today]