Windows 8 RTM software build download available now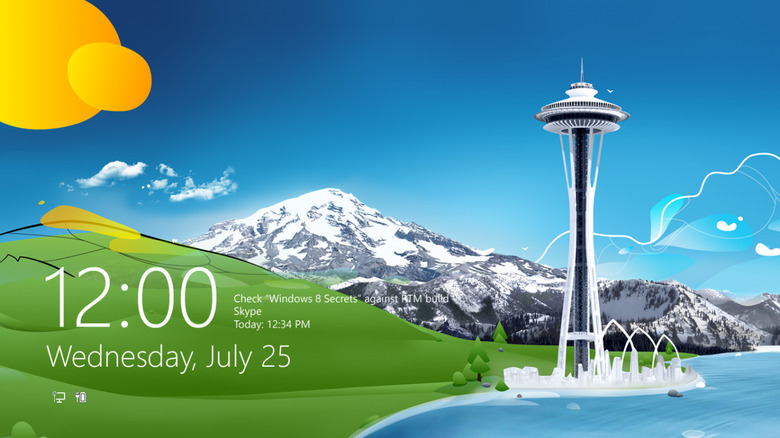 This week the folks at Microsoft have sent out the Release to Manufacturing version of their newest operating system Windows 8 to developers around the world. This version of Windows is the final version of the software before it's released formally to the public, and developers working on applications that will be compatible with the operating system have access to the download this afternoon. The final release of the software to the public will take place on October 26th.
This release contains only a few bits on the surface that differ from the Windows 8 Release Preview that appeared earlier this year. This version has "tattoos" for users' Start Screen for decoration, for one. Another upgrade is a set of tip screens that appear when you first start your Windows 8 software up for the first time. Developer subscribers of TechNet and the Microsoft Developer Network are able to download Windows 8 RTM now – have at it!
You'll find that the Windows Store has a new collection of Modern-UI and touch-friendly apps with prices attached to them for the first time. This collection has apps for free as well as for prices between $1.49 and $999.99. All apps downloaded from the Windows Store are able to be downloaded here and, once Windows 8 is released formally, will be available for re-download and install on whichever machines you, the user, signs in on.
The default set of Microsoft apps in this Windows 8 RTM software build include Messaging, Video, Music, and People. The People app connects you with Facebook, Twitter, and several other social networks. Also included is Microsoft's version of Mail which we assume will be called Outlook again once the final release is revealed.
If you run Windows 7 now, you'll he able to run Windows 8 RTM. Current owners of Windows 7, Windows Vista, and Windows XP will be able to purchase licenses for the final release version of Windows 8 for just $39.99. Meanwhile buyers of any new Windows 7 PC after Windows 8 is released will be able to upgrade to Windows 8 for just $14.99 – but be sure your machine qualified before you jump in, just to be safe!
Have a peek at our timeline of Windows 8 news below and stay tuned to our Windows 8 portal to keep up to date with the next-generation OS!