Windows 8 Dolby integration set for ARM and x86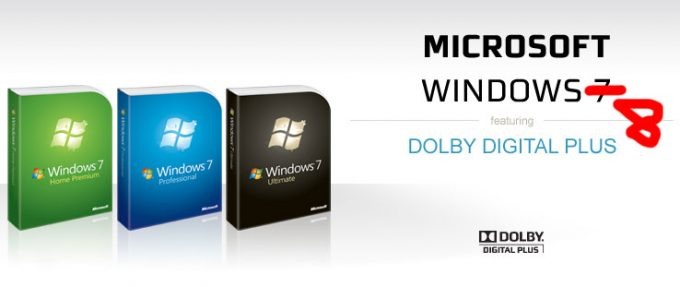 The audio company Dolby Laboratories have announced with Microsoft that their own software and technology will be included in Windows 8's final release for tablets and PCs. This news has sent the Dolby stock skyrocketing as the public has suddenly become extremely confident in the future of the company as a whole. The company has spoken that they'll be doing multiple things with Windows 8 including working with home videos which, as they say "will work great on Windows 8 right out of the box." Dolby Digital Plus enhancements inside Windows 8 software will be included in all ARM and x86 processor-aimed builds according to an interview the VP of Dolby took earlier today.
Here at the start of this beautiful relationship we're seeing that Microsoft and Dolby have not disclosed any sort of financial terms at all, with all talk being on the software and hardware itself as its released this summer. Dolby vice president of marketing, product, and platform John Coulings was interviewed this afternoon and, according to Forbes, noted that under the arrangement they've got now, PC manufacturers will be footing some of the bill. These manufacturers will be required to pay a royalty to Dolby for the features they're responsible for in Windows 8 specifically, in fact.
Dolby's stock has jumped up a significant $7.37, this up 19.6% to a lovely $45 per share. We're certain Dolby is pleased with this sort of leap upon this powerful news indeed. Have a peek here at few more details in the pipe:
Under this arrangement, original equipment manufacturers (OEMs) generally will be required to directly license and pay Dolby a base royalty rate for the right to use the Dolby technologies included in Windows 8 and installed on PCs and tablets for online and file-based content. Dolby expects the majority of PCs to continue to ship with optical disc drives when Windows 8 is released and to include optical disc playback functionality.

For devices that also include optical disc playback functionality, which will be enabled by independent software vendor (ISV) applications installed on devices running Windows 8, OEMs will be required to pay a higher per-unit rate. This higher rate is consistent with historical rates paid for the inclusion of Dolby disc playback software. Dolby expects to receive only one royalty payment per device containing these technologies.
Have a peek at our timeline below to see what Dolby has been doing lately outside of the Windows 8 world on the whole.
[via Forbes]