Windows 8.1 now officially available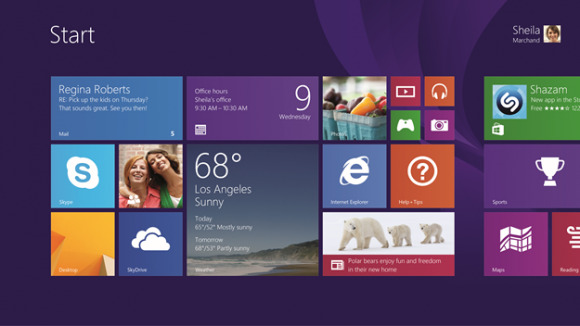 We've known since August that today was the official launch date for Windows 8.1. Microsoft has now officially announced that Windows 8.1 is available globally. If you've been following Windows 8.1, you may already know some of the things that the new version of the operating system brings to the table. Microsoft promises that Windows 8.1 will create a better user experience.
Microsoft says that Windows 8.1 is now available as a free update to any consumer with a Windows 8 device through the Windows Store. Microsoft says that customers on devices running Windows 7, Windows Vista, Windows XP, or Windows 8.1 preview who try to download Windows 8.1 will be prompted with more information on what they need to do to upgrade.
Microsoft has previously stated that only Windows 8 devices will get the free update to Windows 8.1, older versions of Windows will have to pay for the Windows 8 update and then move to Windows 8.1 at no cost. If you've been holding off purchasing a new computer or tablet waiting for Windows 8.1 to be available directly from manufacturers, Microsoft says that new computers and other devices running Windows 8.1 from the factory will be available tomorrow, October 18.
Microsoft will also begin offering Windows 8.1 on a DVD at retail locations around the world on October 18. One of the changes for Windows 8.1 is more customizable start screen. Microsoft says that Windows 8.1 also does better at multitasking and allows users to have up to four apps open side-by-side. If you're a heavy Facebook user, we mentioned earlier today that the official Facebook app for Windows 8.1 users is available on the Microsoft store as well.
SOURCE: Windows.com