Windows 8.1 Heading To Hardware Partners Ahead Of Public Release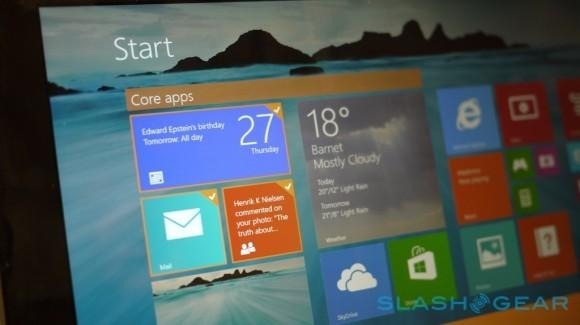 Microsoft had previously confirmed an October 18 release date for Windows 8.1. As of today however Microsoft has announced the release to hardware partners. Specifically, Microsoft has started releasing Windows 8.1 and Windows 8.1 RT to hardware partners. Or in other words, Microsoft is working to make sure the manufacturers will have things ready for the upcoming launch.
With that in mind they have said this marks a change in the manufacturing (RTM) milestone. Here Microsoft is talking about how "in many ways, this marks a new day." By this they are referring to how times have changed and customers now have different needs and wants when it comes to computing. The change in the way they are releasing the update this time around should help to make that possible.
Some of the talk included how over the next few months we will be seeing everything from "the smallest tablets to the most lightweight notebooks to versatile 2-in-1s." There was also mention of some "industry devices designed for business." Anyway, while this code is going to manufacturers, Microsoft has also said they will "continue to work closely with them as we put the finishing touches on Windows 8.1."
This of course is all being done in an effort to make sure things are working as one would expect come October 18. While some may mistake going from Windows 8 to Windows 8.1 as a small update, this should actually bring some notable changes and improvements. Previous chatter has suggested this update will have more impact as compared to the Service Pack updates.
Otherwise, some details that have been revealed by way of a leaked build touched on some of the features being some new tutorials designed for first-time users and the return of the Start button. Though, while the Start button may be returning, it doesn't look like it will have the exact functionality as the previous button many are sorely missing.
SOURCE: Microsoft