Windows 7 sales spike despite 8 coming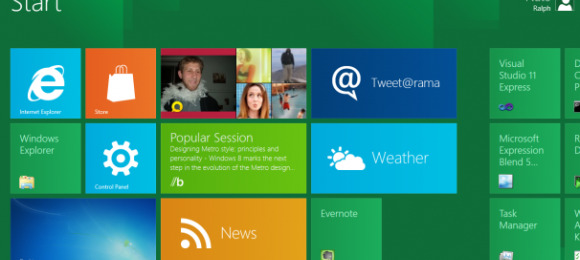 Microsoft reported stronger-than-expected sales of its current Windows software despite all the buzz surrounding its upcoming Windows 8 revamp. The surprising boost from Windows sales actually helped Microsoft post a 6 percent increase in revenue for its Q1 2012 (fiscal Q3) earnings results, countering the company's slowing Xbox and Kinect sales.
Revenue brought in by the Windows and Windows Live division was $4.6 billion this past quarter ending March 31, which is a 4 percent increase from the same period last year. That number is also only $112 million less than the Windows sales during the fourth quarter of 2011, which is usually a strong quarter for PC purchases due to the holiday season.
However, the gain in Windows sales this last quarter was mainly due to a boost in Business purchases of PCs. Majority of Windows revenue is tied to PC sales since the machine must come with the software. Business sales rose 8 percent compared to the same quarter last year, while consumer sales of PCs and Windows remained flat.
News of the upcoming Windows 8 platform with its dramatically redesigned interface doesn't appear to have deterred businesses from purchasing more of the current Windows 7 machines. Windows 8 is expected to debut later this year with a new Metro-styled interface option optimized for touchscreens and tablets. For more details on the next-gen platform, make sure to check out news on the Consumer Preview.
[via ComputerWorld]