Windows 7 offering multi-touch logo for compliant PCs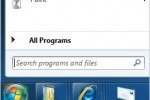 In an attempt to standardize the touch gestures usable in Windows 7 across multiple PCs, Microsoft will be launching the Windows Touch logo program, which will encourage PC manufacturers to create multi-touch support that works seamlessly with Windows 7.
The gestures capable will need to include all that are capable within the OS, including tapping, zooming, pinching and rotating. Those PC manufacturers that create computers that can perform these functions flawlessly will received the Windows Touch logo.
This seems to indicate that Microsoft is planning to use multi-touch much more extensively than for just simple tapping and selecting functions. They are also very much in a race to offer greater touchscreen features than Apple. But we'll just have to wait and see how that turns out.
[via Electronista]