Windows 7 market share growth sees first outpacing of Windows 8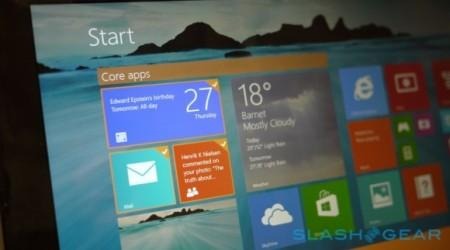 In June, Microsoft saw Windows 8 market share overtake Vista, at the time laying claim to 5.1-percent among every desktop OS in June 2013, trumping Vista's 4.62-percent for the same month. The newest Windows edition still fell behind Windows 7 and XP, however, and now the numbers are heading in the wrong direction, depending on your perspective, with Windows 7 market share growth outpacing Windows 8 for the first time.
The latest numbers on Windows' market share detail the growth Microsoft's various operating system editions saw last month, with Windows 8 growing 0.61-percent — more than half a percentage point. This increased its market share to 8.02-percent over the previous 7.41-percent. Windows 7 had a better month, however, earning it a new milestone, so to speak.
In September, Windows 7 saw a growth of 0.80-percent, taking it from its already large 45.63-percent to 46.43-percent. Thus marks the first time Windows 8 was eclipsed in growth by the older offering. Not surprisingly, Windows Vista is still the smallest percentage of the bunch (excluding editions older than XP), coming in at only 3.98-percent, while Windows XP is the second largest at 31.41-percent.
All editions of Windows released before XP account for a combined 0.99-percent, meanwhile. Overall, this gives Microsoft a market share of 90.83-percent (combined), while Mac holds 7.53-percent and Linux has a svelte 1.64-percent. Offering up some comparison numbers, on July 1 of this year, Mac held 7.2-percent, while Windows XP had 37.17-percent and Windows 7 had 44.37-percent,
VIA: The Next Web
SOURCE: Net Marketshare