Windows 10 Your Phone will soon allow making phone calls from PCs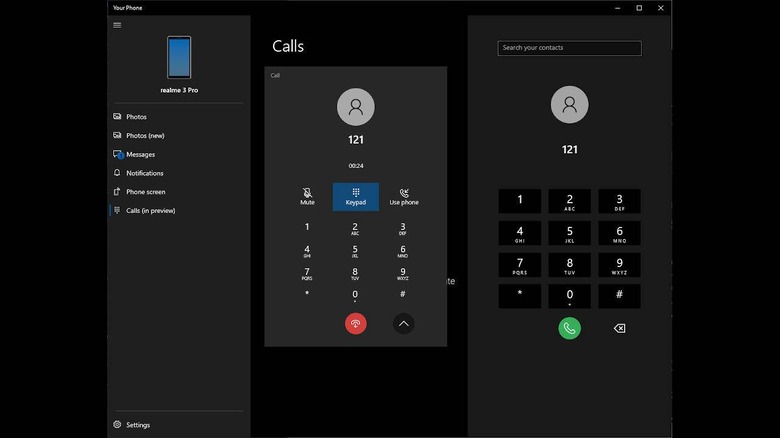 Microsoft may have failed to make and grow its own mobile ecosystem so it's doing the next best thing. It is creating not just mobile apps to put on either Android phones or iPhones but it is also creating a framework that easily bridges Windows computers and mobile phones. That comes via the Your Phone app which is growing fast to connect desktops and phones, including the ability to make phone calls soon.
The Your Phone app's name may be simple, almost ill-chosen, but it belies the power of the app. At least on Android, it allows users to see their phone notifications on their desktops so they won't have to even lift their phone to see who sent them a message. And if it's indeed a message, users can send a reply right from their Windows 10 computer.
It seems that Microsoft is expanding that to cover not just messages but also phone calls. Leaked screenshots reveal a toggle that would allow users to make and manage phone calls from the convenience of their computers. The feature isn't available widely yet and could be undergoing random A/B testing for a wider rollout soon.
The exact requirements of this calling feature are still unknown but it will presumably require PCs have the hardware, like a mic, to support it. It does require the Your Phone app to be installed on the Android app and that the connection be established between an up-to-date Windows 10 PC and the mobile device. The compatibility with Android phone models is also unknown at the moment.
As powerful as the Your Phone system may be, it did reveal its major flaw late last month. Just after launching the Galaxy Note 10 with the new Link to Windows Samsung DeX feature, Microsoft's servers went offline for a day or so, blocking use of the Your Phone app. As the use of the system increases, Microsoft may also have to ensure the reliability of its servers to ensure that it isn't interrupted due to increased traffic.