Windows 10 version 1909 November 2019 update breaks File Explorer search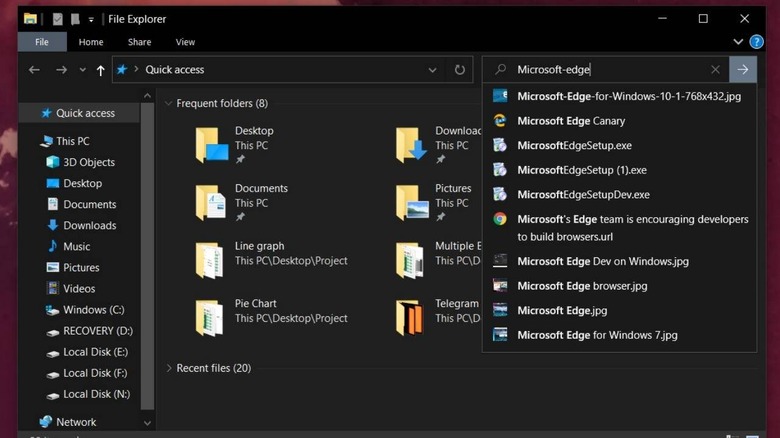 That didn't take long. Windows 10 updates have become somewhat of a joke, breaking as many things as it tries to fix, all despite Microsoft's stated goal of making Windows more secure and more stable with its "Windows as a Service" strategy. The company has just started rolling out the latest and last major feature update for the year and while there have been no major file-deleting issues reported so far, smaller issues are starting to pop up just as the newest Windows 10 makes its way into more and more computers.
Windows File Explorer may have become one of the more underrated parts of the Windows experience, given these days' focus on apps and cloud storage. Still, for desktop users that have to juggle hundreds of files, especially at work, the file management software is what can make or break their day. Unfortunately, that is also exactly what the Windows 10 update has apparently broken.
Windows 10 version 1909, a.k.a. the November 2019 update a.k.a. codename 19H2, introduced new and more powerful search capabilities in the File Explorer's small search bar in the corner. It has pretty much become Windows Search and will present results coming from your computer, Bing, OneDrive, and other sources. Those search results show up in a dropdown menu as you type, providing previews for easier identification and allowing users to right-click to open a result in the appropriate location or app.
With the latest Windows 10 update, however, it does that and more. "More" here means that the search bar freezes for a long period of time as if hanging up from the search. This has been reported by a good number of users and even confirmed by Windows Latest.
The only one not confirming the bug, unfortunately, is Microsoft and there is no word yet on any fix that will address the issue. In the meantime, the company has also proactively blocked and unblocked the Windows 10 update on some machines due to a number of reasons, ranging from outdated non-Microsoft anti-malware programs to certain Bluetooth and Wi-Fi adapters.