Windows 10 update released to Windows Phone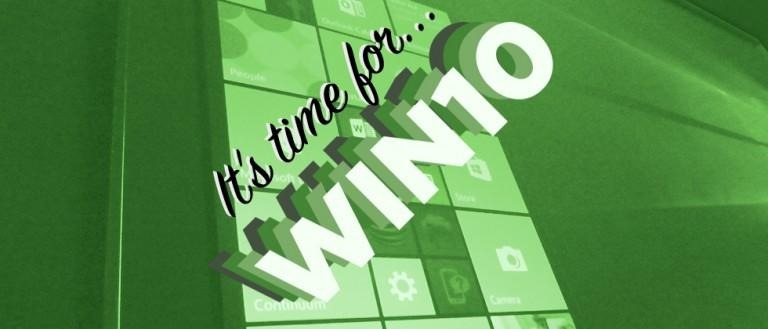 A number of smartphones running Windows Phone 8.1 begin to receive Windows 10 Mobile via Microsoft today. According to Michael Fortin, CVP Windows and Devices Group Core Quality, the list of devices that'll be seeing a Windows 10 Mobile update today is not the same as the list that's currently part of the Windows 10 Mobile Insider program. "As Windows 10 delivers significant new innovations," said Fortin, "many older devices are not able to successfully upgrade without an impact on the customer experience."
"Our goal is to only offer the Windows 10 upgrade to devices that we are confident can continue to deliver a good customer experience," said Fortin. The devices that are able to update to Windows 10 Mobile this afternoon are as follows:
• Microsoft Lumia 1520
• Lumia 930
• Lumia 640
• Lumia 640XL
• Lumia 730
• Lumia 735
• Lumia 830
• Lumia 532
• Lumia 535
• Lumia 540
• Lumia 635 1GB
• Lumia 636 1GB
• Lumia 638 1GB
• Lumia 430
• Lumia 435
• BLU Win HD w510u
• BLU Win HD LTE x150q
• MCJ Madosma Q501
What's especially odd about this update is the method with which Microsoft is distributing it. While major mobile operating systems like Android and iOS keep their upgrade buttons deep within their Settings menus (for the most part), Microsoft opts to give users the option with an app.
The app goes by the name "Windows 10 Upgrade Advisor." This app can be found in the [Microsoft app store] and features an icon with a broom and a phone. Inside you'll find the ability to "check if an update is available for your phone" as well as "free up space to get you started."
For more information on what it'll mean to work with Windows 10 Mobile, have a peek at our Windows 10 tag portal right this minute. Deep within these lightly trodden halls you shall find the most interesting information about the phone you've got in your hand here and now – it's update time! Time to move on to a better place within Microsoft's Windows 10 ecosystem.