Windows 10 Timeline won't be done in time for Fall Creators Update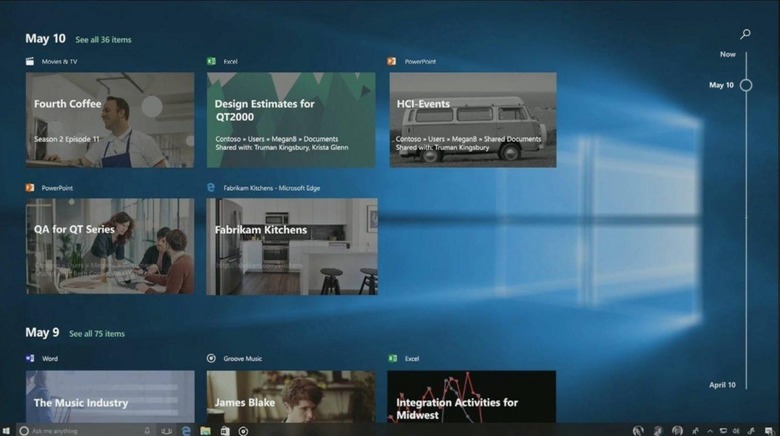 One of the coolest incoming features for Windows 10 is undoubtedly Timeline. With Timeline, you'll be able to access your apps across multiple devices, effectively allowing you to jump between your Windows 10 devices quickly by being able to pick up where you left off. It's an ambitious feature to be sure, but it turns out today that it may be a little too ambitious to release when we originally thought it would.
In a series of tweets today, Windows 10 boss Joe Belfiore revealed that Timeline won't be arriving with much-anticipated Fall Creators Update. He also stresses that Timeline hasn't been delayed, but rather was never intended as a feature that would launch with the Fall Creators Update when it was revealed back in May.
Whatever the reason, those of you who were expecting Timeline to arrive with the Creators Update can consider those hopes well and truly dashed. However, we may not be waiting very long for Timeline to launch. Belfiore says that the current plan is to bring Timeline to Microsoft's Windows Insider program shortly after the Fall Creators Update has been released.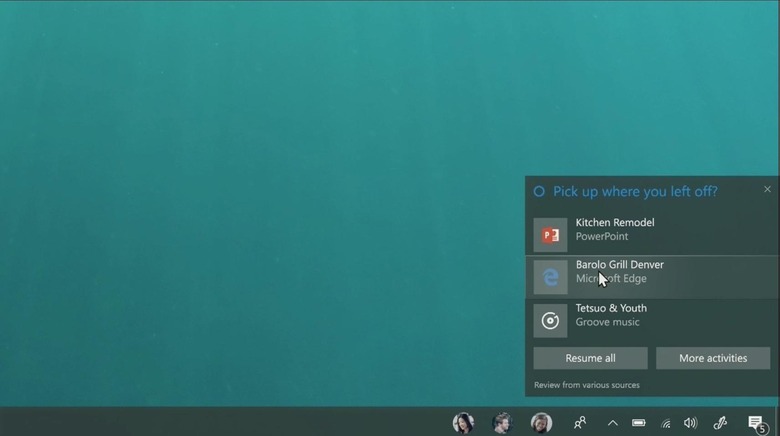 When it does arrive, though, Timeline promises to be a pretty impressive feature. With Timeline, Microsoft wants to make the transition between devices and even platforms as seamless as possible. It'll do that by offering up a calendar timeline that syncs between your devices and allows you to pull up projects you've been working on to pick up where you left off.
Timeline will use a bunch of different Microsoft systems to accomplish that, including Cortana and OneDrive where necessary. By using Cortana, Microsoft envisions a Timeline that allows you pull up projects not only on other Windows 10 machines, but also on iOS and Android. It's definitely shaping up to be a good looking addition to Windows 10, so here's hoping it delivers when we get to see it for the first time later this year.
SOURCE: Joe Belfiore