Windows 10 Sticky Notes coming to Android, iOS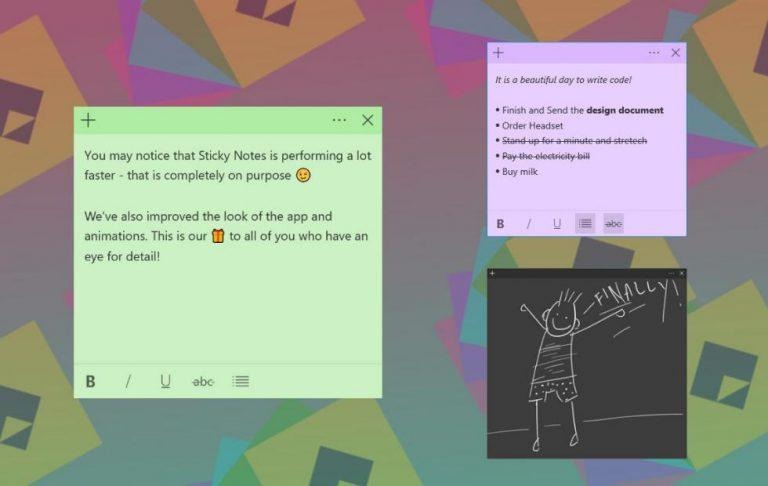 Despite the move to digital and the flood of digital note-taking apps, there is never a shortage of digital sticky notes on almost any platform. There is, perhaps, something to be said about colored (mostly) square notes you can place almost anywhere on your screen. But while most sticky notes app, Windows 10's included, have gone beyond some of the limitations of physical sticky notes, they're often still stuck in one OS. Microsoft, however, might soon liberate its Sticky Notes so you can stick them on your chosen smartphone as well.
Windows 10's Sticky Notes is perhaps one of the underrated improvements in the latest version of Microsoft's OS. More than just a place to type short notes in, those notes have also been improved with support for Windows Ink, a.k.a. scribbling with a pen, reminders, and even Cortana support. It's getting even more new features in an upcoming version 3.0 of the app.
Windows fans with smartphones, however, might be more excited about what may come later this year. According to Thurrott, Microsoft will be bringing the app, in one for or another, to both Android and iOS. One would expect it would sync with Windows 10 notes, presuming those notes are synced to a Microsoft account in the first place. The bigger question is which Windows 10 Sticky Notes features will be available on Android and iOS as well.
This move isn't that surprising, considering Microsoft's strategy of bridging the PC and mobile divide without investing on its own mobile platform. That strategy, however, hasn't exactly been consistent nor fully fleshed out at times. Feature parity between platforms is one of the biggest culprits, with even the most critical features sometimes unavailable on this or that incarnation of the same app.