Windows 10 Preview: superpowered Maps, Japanese input support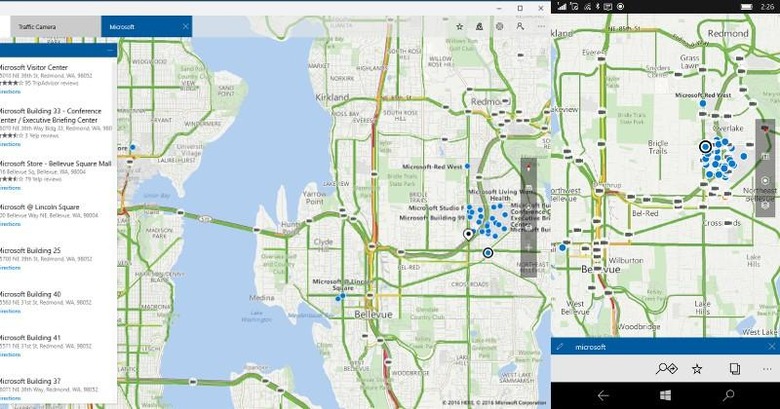 This Friday, Microsoft is bringing its Windows game on. Rolling out Windows 10 Mobile for existing Lumia handsets and heralding the arrival of Microsoft Edge web browser extensions, Microsoft is pretty much trying to paint the picture of a company that listens well to user feedback. Perhaps nowhere is that more evident, according to the company, than in the updated Maps app, both for PCs and mobile, that adds new features and a slightly revamped interface, most of them based on users' input.
Maps is one of Microsoft's Universal Windows Platform (UWP) apps, which means it is available for both PCs and mobile devices. That doesn't mean, however, that the user interface should be exactly the same on all devices. One subtle but important change in preview version of Maps is that the navigation bar has been moved to different locations. On desktops and tablets, it has been relocated from the sidebar to the top. More importantly, for smartphones, it has been moved to the bottom, making it easier to hit those controls with one hand.
That's just the tip of the iceberg. The Maps app now lets you do multiple searches and it will show them all layered on top of one another. But in case you're worried about getting confused, each search result can be viewed separately via tabs. Search results are also properly labeled instead of using ambiguous numbers that you have to look up. Looking for nearby areas of interests has also been improved with new algorithms to bring up closer and more relevant results.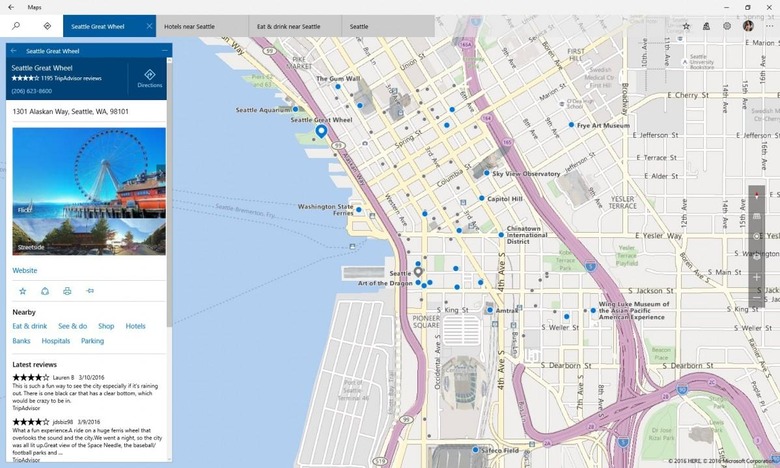 Turn by turn navigation also saw some refinements. If Cortana is enabled, she will speak out directions in English (US, UK), Chinese, French, Italian, German, and Spanish. The entire interface has also been updated to make it easier to see directions at a glance, whether in portrait or landscape mode.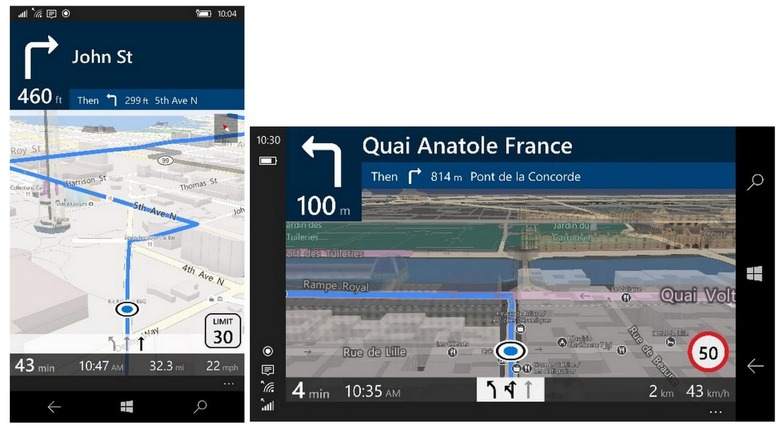 Going beyond Maps, the latest Insider Preview also has something in store for Japanese speaking, or in this case, writing, Windows 10 users. A new one-handed kana touch keyboard has been added to the list of available on-screen keyboards, allowing for easy access to Japanese characters on either left or right sides of the device. On desktops, it can even be placed anywhere. In addition to that, a Japanese Lined-mode Text Input Canvas lets your write out Japanese characters just as easily as if you were writing with a real pen.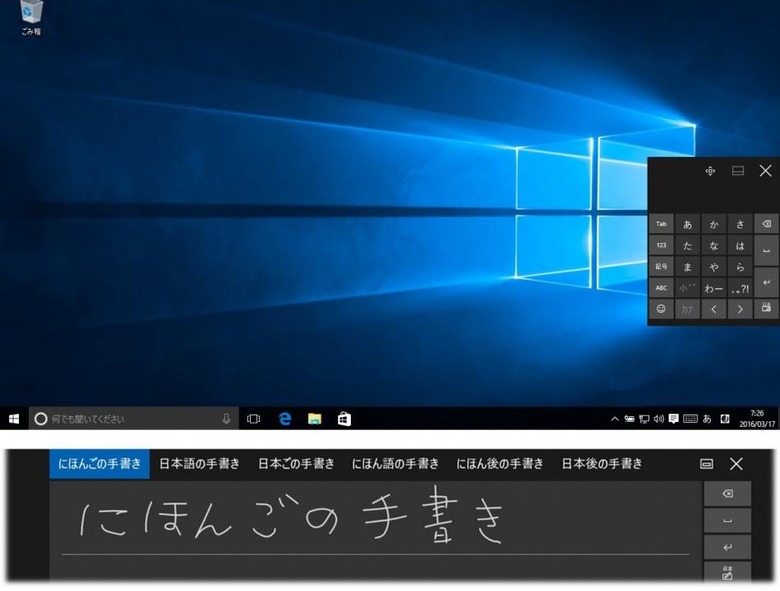 A new inline time picker for the Alarm & Clock app as well as a new Feedback Hub app are just some of the other niceties Microsoft is rolling out to Windows Insiders with Windows 10 Build 14291 for both PCs and mobile.