Windows 10 Mobile is getting its own Tap to Pay feature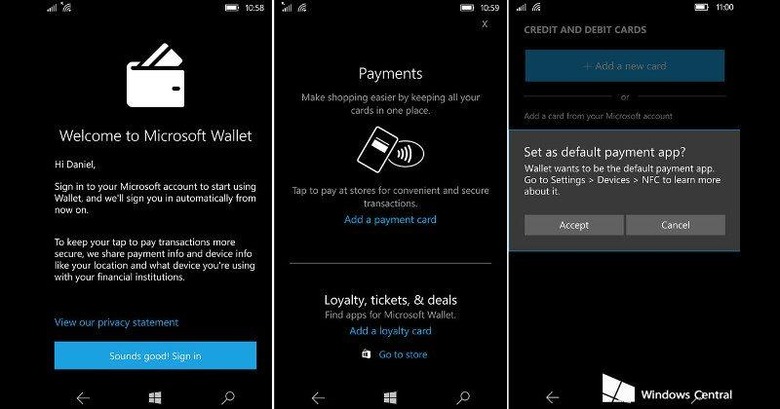 There might be some hope for Windows 10 Mobile after all. Well, at least as far as catching up to the big players in the mobile payment race. An internal build of the OS revealed a new feature in the Wallet app that adds not just the ability to pay for purchases via NFC but also to include loyalty and membership cards. Perhaps even better, Microsoft's mobile payment system might be immediately compatible with most, if not all, existing NFC terminals in the market.
On the one hand, this isn't a complete surprise given how Microsoft just recently added fingerprint support for Windows 10 Mobile as well, the two being independent but complementary features. On the other hand, it is still a pleasant surprise, especially for Microsoft fans, that the company is at least intent in providing that feature to its remaining smartphone customers soon. It all depends on how soon and how far Microsoft plans to roll it out to the public.
The feature is part of an upcoming Wallet 2.0 release and users will be prompted to add their credit cards and loyalty cards upon launching the new app. So far, only a personal Bank of America debit card was confirmed to be working. As for membership cards, there is little guess work as the app lists supported establishments. Users will have to select one of those and then either scan the card or enter the details manually. Either way a barcode will be generated so that those stores and outlets can scan them easily when needed.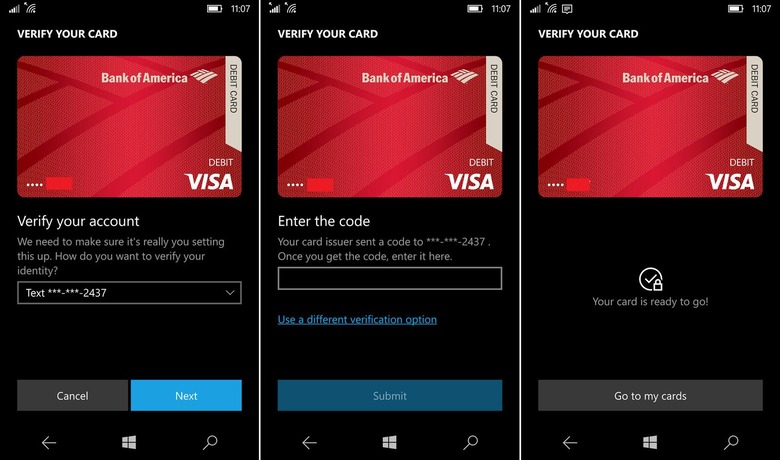 The feature was already tested to be working, at least as far as paying for a McDonald's meal was concerned. Even better, it might actually work for many other establishments with existing NFC payment systems, thanks to using host card emulation instead of a proprietary system. This means that Windows 10 Mobile users won't have to wait for Microsoft to strike up deals with individual vendors, though they still have to work with banks, of course.
They might, however, have to wait for the feature to actually arrive. There is no word yet on when that will happen, though the Anniversary Update this summer is definitely an auspicious time to do so. The US will most likely be the primary market, but other countries might also be supported at launch.
VIA: Windows Central