Windows 10 May 2020 will carry a better Cortana experience for more users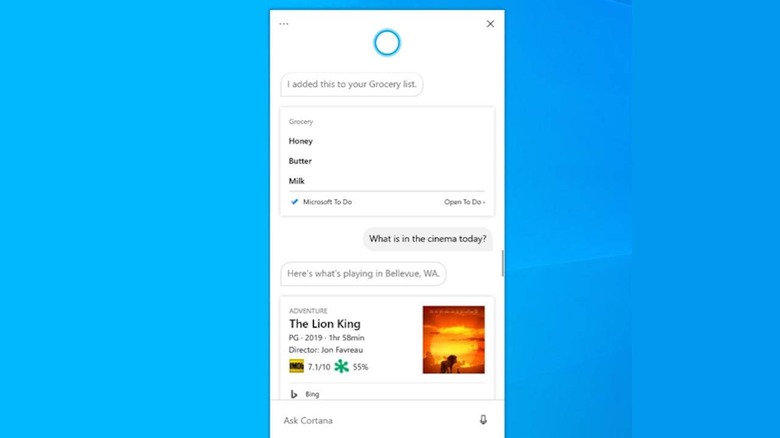 If you're looking for new Windows 10 features to get excited about, you might want to look past this year's second major update. Currently dubbed the 19H2 update based on when it's expected to roll out, the next Windows 10 feature release will be a more somber affair, focusing on polish and stability to address the growing number of complaints users have about the OS. That does also means that next year's first major release, a.k.a. Windows 10 20H1, might have more exciting news, including a new Cortana that isn't just more conversational but also more available to users.
Microsoft already revealed last July that it was revamping the Cortana app in next year's Windows 10. More than just a visual change that intends to make Cortana less intrusive and more adaptable to light and dark themes, the new app will also feature a chat-like interface. Cortana has always been called an AI chatbot but now it's going to look that part, years after the likes of Google Assistant and Apple Siri have.
That new Cortana app is now available for Insiders as of Build 18980 but Microsoft also has some good news for users in the future. According to the company, Cortana will be available to them regardless of what language their Windows 10 is set to display. The only requirement, Microsoft says, is that the users speak one of Cortana's supported languages, which is currently limited to US English for the new version.
Windows 10 20H1 won't be the final name of the update, of course. The latest update also holds a clue not just to its final name but its target release date. According to strings embedded in the Insider Build, the version will be called the Windows 10 May 2020 Update, which gives Microsoft about 8 months to iron out the release.
Windows 10 May 2020 Update pic.twitter.com/0pWIaFIhn6

— Tero Alhonen💙💛 (@teroalhonen) September 11, 2019
Windows 10 May 2020 will also include a few new features Microsoft already announced, like better passwordless logins. The latest Insider Build also adds support for ARM64 devices for Windows Subsystem Linux (WSL), pointing to its continuing efforts to carve out its place in the ARM devices market.