Windows 10 KB4532693 update may be hiding or even deleting files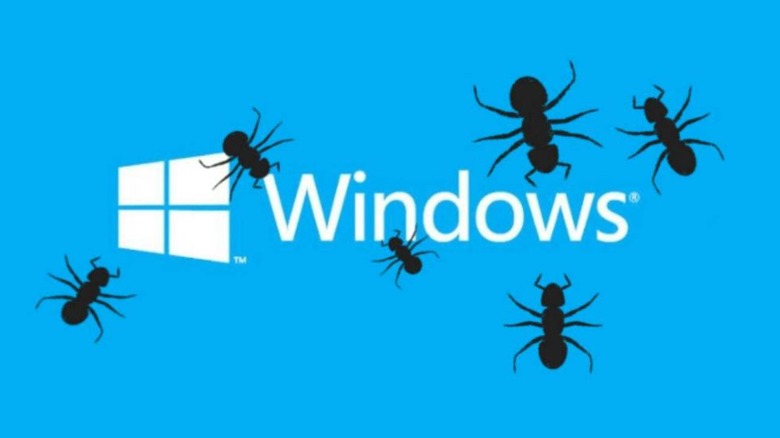 Last year's last major Windows 10 update was a relatively small one and, save for a few bugs, was relatively less problematic than previous feature updates. That was as intended since Microsoft wanted to dedicate the 2H19 update to bug fixes and polish. That doesn't mean, however, that showstopping bugs won't pop up in other minor updates, which is precisely the case with update KB4532693. And it isn't just some minor bug or annoyance but one that may even cause users to lose some files for good.
Released on February 11, the KB4532693 update was supposed to be a minor one involving the usual batch of security improvements and bug fixes. But as Microsoft has demonstrated in the past, it seems to be quite talented at introducing even worse problems exactly because of those bug fixes. Confidence in Microsoft's update process has never been so low and this recent incident doesn't help it at all.
At first, users started complaining that logging into their freshly update Windows 10 computers presented them with the default setup with none of the customizations they have made and none of the files and icons they've had on their desktops. Some user-led investigation revealed that KB4532693 may be loading up a temporary user profile during the update process but fails to restore the default user profile afterward.
Some affected users have been able to restore their profiles and files with some rather heavy-handed registry editing and juggling of files. Other users, however, were not so lucky and found no such temporary user or files. In other words, all their files are gone with no way to restore them unless they had a restore point, which may unfortunately also be one of the files that disappeared.
Unsurprisingly, many users, whatever the damage done, have become irate yet again. This isn't the first time Microsoft introduced a data-deleting bug in an update and it barely dodged the bullet that time. It seems that it is becoming less likely that Microsoft will ever be able to fix its updates problem without doing an overhaul of its entire process and maybe of the OS itself.