Windows 10 Insider Preview now mirrors Android phone notifications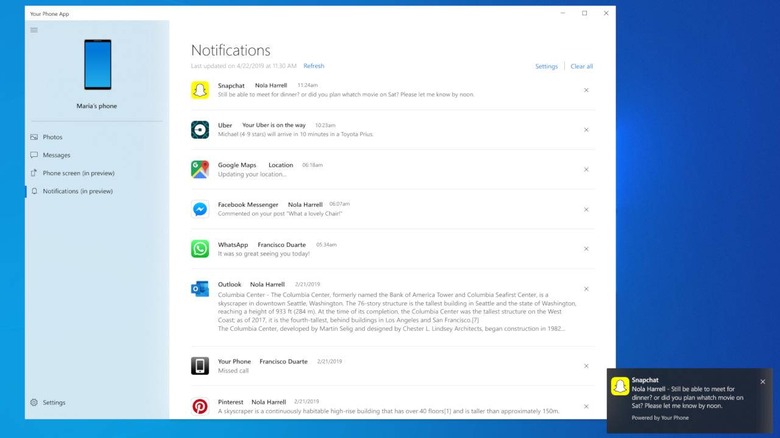 Most productivity experts these days frown upon multi-tasking, especially when at work. They would advise putting away your phone when you're on your computer being productive. There are people, however, who might need to be always in the know on what happens on their smartphones. In the upcoming Windows 10 update, that is going to be easily possible thanks to the arrival of a long-promised notification mirroring via Windows 10's nascent Your Phone feature.
Microsoft is slowly building up the Your Phone app, which is probably still a terrible name, with features that make reaching for your mobile device almost unnecessary. There is the minor transfer of images between Windows 10 PC and supported Android phone and, as of last month, screen mirroring.
In the latest Insider Preview, Microsoft is bringing what you might consider a more intrusive integration. If you've ever been flooded by Windows 10 notifications, imagine adding your phone's notification to the mix. But at least for those that do need the functionality, it's now here. If you're an Insider, that is.
The feature isn't complete yet. The biggest limitation is that you can only see notifications but you can't respond to them. Later Android versions allow users to interact with notifications, even replying to them. Other than that, you can conveniently view all your Android phone's notifications in one place and, if needed, clear them all at once as well.
This new Your Phone feature won't be of much use if your devices don't support the app yet. On the Windows 10 side, you need to be running the latest Insider Preview Build 18885. On the Android side, the list is still pretty short but at least now it includes the OnePlus 6, OnePlus 6T, Samsung Galaxy S10e, S10, S10+, Note 8, and Note 9. In the future, any phone running at least Android 7 (Nougat) and with at least 1 GB of RAM will suffice.