Windows 10 Game Bar beta adds Spotify, customization, and more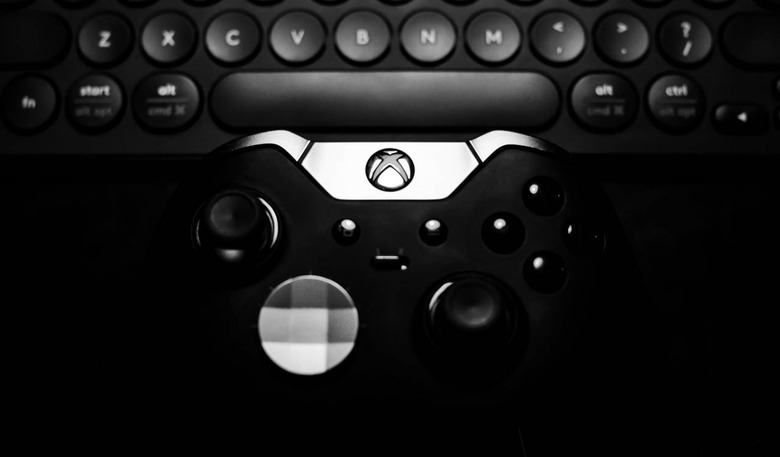 The Game Bar on Windows 10 is being updated with several new features starting today, Microsoft has announced. The update is coming in the form of a beta test, bringing with it Spotify and the ability to customize the overlay, among other useful things. Windows 10 users who are in the Xbox Insider program will be able to enable the beta features via the Xbox Insider Hub.
Assuming you're using Windows 10, you can open the Game Bar by pressing the Windows key + G. This action brings a small overlay onto the screen; through it, users can open Spotify from within the widgets menu, assuming they're accessing the beta. Users will need to sign in with their account credentials the first time they launch the widget.
In addition to providing direct, convenient access to Spotify, the new beta features also include the ability to directly transform a game screenshot into a meme, according to Microsoft. This is made possible by first opening the Capture widget to capture content, then editing it directly in the Game Bar gallery.
In addition, the Game Bar now features the Xbox Social widget, which enables users to quickly see what their friends are currently playing sans having to toggle out of their current game. There's also direct access to the same communication tools and friends list found on the Xbox One and in the Xbox App.
As mentioned, Game Bar now includes the ability to customize the overlay. Users can choose the widgets they want to show and hide, move them in the bar, and pin certain widgets for faster access. To get access to these features, however, you'll need to launch the Xbox Insider Hub, choose "Insider Content," and then choose "Windows Gaming." If you're using Windows 10 build 17763 or higher, you'll be automatically enrolled to access the Game Bar beta features.